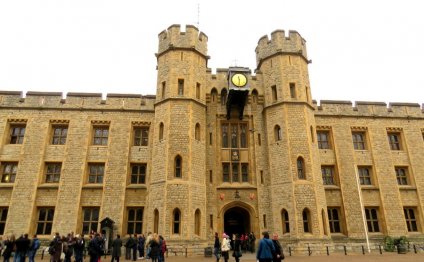 Discount Vouchers for Tower of London
The 2 for1 admission voucher promotion to many of London's top attractions is a little publicised scheme that has to be one of the biggest bargains available for visitors to London.
What Is The 2 For 1 Scheme ?
Essentially its a scheme sponsored by lots of local rail operating companies in the UK to encourage people to travel to attractions all around the UK by train including London.
By presenting your voucher at the ticket desk of the attraction together with a valid rail ticket two people can gain entrance for the price of one adult. The coupons are freely available, you can either print them freely from the promotion web site (there is no limit) or train stations themselves often have a limited supply.
The scheme is supported by many, if not most of the major London attractions as well as many you won't have heard of. Perennial supporters of the scheme have been the Tower of London. Madame Tussaud's, London Zoo, Kensington Palace, Churchill War Rooms and the London Dungeon. Others like the London Eye have drifted in and out of the scheme.
Before you make concrete plans on using 2 for 1 do check your required vouchers are available for the dates and attractions you want to visit. Some of the most popular attractions like the London Eye, Tower of London etc may have blackout dates or withdraw from the scheme during peak summer visitor weeks.
Can Overseas Visitors Take Advantage Of 2 For 1 ?
Although the promotion is set up assuming most participants will be from the UK making day trips from their home there is nothing to stop overseas visitors taking advantage.
The hurdle for most visitors is the requirement for a valid train ticket.
It can be a bit confusing for the first time visitor to the UK. Airport trains from Gatwick and Stansted Airports do qualify, but the Heathrow trains, the Heathrow Express and Heathrow Connect do not. London Underground tickets also do not qualify you for the scheme.
You must have a valid train ticket for the day you visit the attraction. A standard open return ticket normall spanning a month covers all the days between the outward and return legs of the ticket for 2 for 1. A single ticket is valid for 2 for 1 just on the day of travel.
If you are using the train coming into London to qualify for this promotion you will probably have separate tickets for outward and return legs of your journey. It is essential that you do not go through the automatic ticket barrier at the London terminus as the barrier will gobble up your ticket and not return it. You will need the ticket when you present your credentials at the attraction you want to use 2 for 1 with. Use the manned exit instead, retaining your ticket.
London Travelcard Qualification For 2 For 1
If you don't have a train ticket, then the Travelcard London public transport pass is the way to qualify for the promotion. Nearly every visitor to London will have to buy a Travelcard or Oyster public transport pass to get around. The question of which, Travelcard or Oyster is very complex - but the savings you can make using a Travelcard with 2 for 1 admissions will far outweigh any savings of Oyster over Travelcards just for the transport.
However, not any old Travelcard will do to qualify for 2 for 1, the key requirement is you must purchase from the railways, (not Underground).
Travelcard With Rail Logo On
(bottom left corner)

To qualify you must purchase the Travelcard from a railway station in London. Such Travelcards have the rail logo on it like the image right.

Travelcards bought from any other outlet are not valid. Oyster Cards are not valid either.
You can buy Travelcards from the ticket offices of the following mainline rail station ticket offices: Paddington, Euston, St Pancras, Kings Cross, Liverpool Street, London Bridge, Charing Cross, Waterloo and Victoria. Travelcards sold at airports and underground stations or other agents including on-line are not valid for 2 for 1.
Travelcards can be bought for 1 day, 1 week or 1 month durations. Full details are at our Travelcard page. If you buy a 7 day or a 1 month Travelcard you will need a railway photo card. This will be issued by the railway ticket office free of charge but you must bring along a passport size photo.
Travelcards & Zones
In 2015 1 day Travelcards for zones 1-2 were withdrawn, the cheapest Travelcard is now a zone 1-4 Travelcard.
This means that in 2016 the cheapest 1 day off-peak Travelcard is £12.10, (a 7 day Travelcard zone 1-2 is still available at £32.40).
The daily cap on the alternative transport pass, an Oyster is £6.50. Therefore for 1 day, if you are staying in zones 1 or 2 (which nearly all visitors do) you are paying a premium of £5.60 for buying a 1 day Travelcard to qualify for 2 for 1 over an Oyster Card that is not valid for 2 for 1. So do factor this price penalty into the savings you are making on the 2 for 1 tickets.
Other Points About The 2 For 1 Promotion
The vouchers you print from the web site (link at top of page) have expiry dates. The promotion is long standing but attractions supporting do come and go.

You can print as many vouchers as you like from the web-site, there is no limit. Stations often have vouchers too, but they may not have the vouchers you want so its best to print from the web site.
Vouchers are normally for standard admission, not fast track tickets - though do read each promotions detail page to understand exactly what is on offer.
By 2 for 1 it means that two people can enter the attraction whether they be adults, children or seniors for the price of one adult admission - though again do read the detail page of each offer.
Each person covered by the voucher needs a valid rail ticket or Travelcard as detailed above.
When you print the voucher from the web site you will be asked things like travel date, station from which travelling, address etc. Don't get hung up about it, if the date or station proves to be incorrect it doesn't affect their acceptance.
The London Pass - The Other Sightseeing Pass For London
The London Pass is a flat rate sightseeing pass to many (but not all) of London's main attractions. You can buy a London pass for 1, 2, 3, 6 or 10 day durations.
It gives you entry into around 55 London tourist attractions. You have paid a set sum per person in advance and then you just show your card at the entrance or ticket office of any attraction included on the London Pass, they will swipe it through a card reader and you will be allowed entry, some attractions you will get fast track entry.
Source: www.londontoolkit.com
Video on topic: Discount Vouchers for Tower of London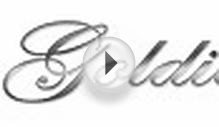 Goldie London - Voucher |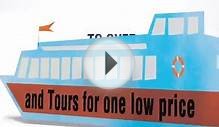 Get up-to-date London Pass codes at NetVoucherCodes.co.uk
Share this Post
Related posts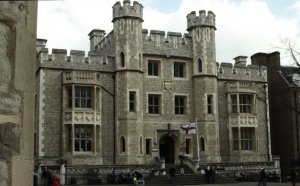 DECEMBER 09, 2023
The Tower of London is admired for its architecture and its history but it is most remembered for the bloody executions…
Read More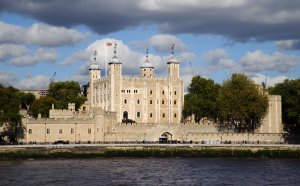 DECEMBER 09, 2023
Reference: The Tower of London is a 900-year-old castle and fortress in central London that is notable for housing the crown…
Read More