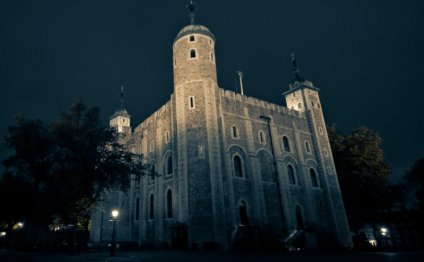 Tower of London Opening times
Read Craig's review I've tried this event myself. Check out my London blog for a full review, with photos and a video. Ask me a question about this event
Free entry with a London Pass
Save money and beat the queues with a London Pass! Get free entry into more than 60 popular London attractions, and jump the queues using Fast-Track entry
Note: Normal entry only. Free entry may not apply to the special events and exhibitions described below. See terms and conditions
Along with Big Ben and Buckingham Palace (...and St. Paul's, Westminster Abbey, Downing Street and the London Eye, etc etc), Tower Bridge is one of the must-see sights on every tourist's trip. Everyone in the world knows Tower Bridge, and if you don't get a photo of it then you will be in big trouble when you return back home.
The best time to take a photo is when the roadway is up and a big boat is passing underneath. But when does it open?
Here is a list of the scheduled lift times coming up in the next few months (timings are subject to change at short notice).
Sun 20 Mar - 2:45 PM, 3:45 PM, 5:30 PM, 6:30 PM
Wed 18 May - 10:00 AM, 10:45 AM, 5:00 PM, 5:45 PM
Fri 27 May - 4:00 PM, 4:30 PM
Sat 28 May - 1:45 PM, 2:15 PM, 10:30 PM
Sun 29 May - 9:45 AM, 9:15 PM
Mon 30 May - 9:45 AM, 9:30 PM, 10:30 PM
Tue 31 May - 2:00 PM, 2:30 PM
Thu 2 Jun - 6:30 PM, 7:00 PM
Sat 4 Jun - 2:00 PM, 2:30 PM
Sun 5 Jun - 2:45 PM, 3:15 PM
Wed 15 Jun - 2:30 PM, 3:00 PM
Thu 16 Jun - 3:45 PM, 4:15 PM
Fri 17 Jun - 7:45 PM
Sat 18 Jun - 9:40 AM, 8:35 PM, 9:45 PM
Sun 19 Jun - 3:00 PM, 3:30 PM
Wed 22 Jun - 7:45 PM, 9:00 PM
Sat 25 Jun - 6:00 PM, 6:30 PM
Sun 26 Jun - 3:00 PM, 3:30 PM
Sat 16 Jul - 11:00 PM
Fri 5 Aug - 6:00 PM, 6:30 PM
Mon 29 Aug - 6:30 PM, 7:15 PM, 10:30 PM, 11:15 PM
Sat 17 Sep - 4:00 PM, 4:45 PM
It might seem like there are not very many, but these are just the scheduled lift times, and the bridge may open and close at other times too - whenever requested by big boats passing up the Thames. On average the bridge opens and closes three times each day. Unfortunately we have no way of knowing what those times will be.
Note: Even if you don't arrive in time to see the bridge open and close, it's still worth going for the exhibition (admission fee applies). They let you inside the original steam engine rooms and you can walk along the top for some great views down the river of the Shard, HMS Belfast and the Tower of London. They've fitted it with a glass floor now as well, so you can see all the cars and buses passing by on the road below (er... that sounds a bit scary to me). If you'd like to read Craig's review then check out his London blog.
More events:
Tower Bridge events in London
Have you got a review? Or a question about this event?
Guest – "Hi, Will there be bridge opening times in December? We will be in London from the 18th to 21st and would love to see this. Ta for your time"
If you like events at Tower Bridge, then you might also like these other London events…
Yoga class on the glass floor at Tower Bridge – 20th April 2016Start your day off in style with an early morning vinyasa-flow yoga class on the new glass floor inside Tower Bridge.
Bond in Motion — collection of James Bond cars – 21st March 2014 to 31st December 2016"Bond in Motion" is a huge collection of original cars, bikes and boats used during filming in the 007 James Bond movies.
Forgotten Fighters: First World War at Sea – 2nd August 2014 to 31st December 2017"Forgotten Fighters" will tell the story of the people who fought the First World War at sea, both above and below the waves.
"The Play That Goes Wrong", at the Duchess – 5th September 2014 to 26th February 2017The Cornley Polytechnic Drama Society decide to put on a West End show, but will they start to crack under the pressure?
"Sunny Afternoon" — the story of The Kinks – 4th October 2014 to 28th May 2016"Sunny Afternoon" tells the story of how Ray Davies and The Kinks rose to become one of the Sixties best British bands.
Source: www.londondrum.com
Video on topic: Tower of London Opening times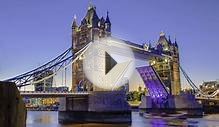 Opening of Tower Bridge in London at sunset.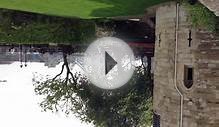 Opening of Tower of London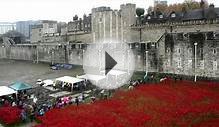 Time-lapse shows Tower of London poppies being removed
Share this Post
Related posts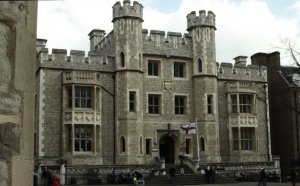 JUNE 11, 2023
The Tower of London is admired for its architecture and its history but it is most remembered for the bloody executions…
Read More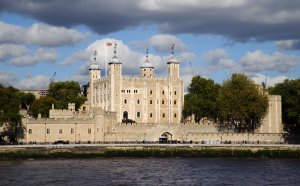 JUNE 11, 2023
Reference: The Tower of London is a 900-year-old castle and fortress in central London that is notable for housing the crown…
Read More