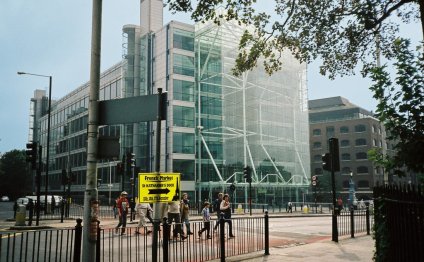 Tower House London
This block of luxury flats is called Tower House and is yet another example of the changing nature of the East End. Despite its modern look, originally this building was opened in the 1880's as a 'poor man's hotel' by philanthropist Lord Rowton. He built it to provide cheap and clean accommodation for thousands of working men who were flocking to London and were otherwise forced to live in disease-ridden lodging houses. This was the fifth 'Rowton House' to be built in London and was the largest, with 816 beds for men.
Tower House became temporary home to many immigrants arriving in the East End fleeing persecution or just trying to make a better life. For these men Tower House was an affordable first stop. According to Lord Rowton the building was 'fit for an archbishop'. However, the American author Jack London who wrote about his stay here in 1902 in his book 'People of the Abyss' disagreed, infamously christening Tower House the 'Great monster doss house'. Tellingly, whilst staying with some of the workingmen here he wondered 'what evil they had done to be punished so'.
Successive waves of immigration also brought many radicals and political activists to the East End and to Tower House too, to the horror of the establishment. The East End as they saw it was home to three great evils, the poor, immigrants and radicals. Russian revolutionaries were among the famous visitors to the East End. Members of the RSDLP (Russian Social Democratic and Labour Party), later to become the Bolsheviks, met in 1907 at Hoxton Church, just north of Brick Lane to discuss Bolshevik leadership. Although certainly no progressive, Stalin was one of the infamous guests who stayed here in Tower House.
Racial and religious boundaries blurred as left wing schools of thought flourished here from the 1880s onwards. Their internationalism stands out in contrast to the nationalism of the establishment at this time who, desperate to maintain the British Empire and stave off competitors were busy subjugating new peoples during their scramble to carve up Africa: people they saw as less than human. For the establishment, the East End was also a jungle of racially inferior stock and dangerous minds.
One immigrant provides an interesting example of how radical internationalist politics –in this instance of the anarchist variety – were not shaped by attitudes to race, religion or nationality. Rudolf Rocker was a German-born Catholic, and when he came to London in 1895 he was appalled by the poverty he witnessed in the predominantly Jewish East End. He joined the Jewish anarchist newspaper Arbeter Fraynd, (The Worker's Friend) and became a regular speaker at radical meetings. Rocker played a role in the garment workers' strike of 1906 against the desperate levels of pay and conditions. In 1912, when 13, 000 mainly immigrant workers went on strike for better conditions, Jewish textile workers showed solidarity with the mainly Irish Catholic dockers who were also on strike for better pay. Jewish families took in the children of the dockers to provide them with the food, shelter and clothing their own families could ill afford.
These early forms of solidarity were dashed to some extent by a wave of nationalism when World War I broke out in 1914. Even so, the establishment found it hard to popularise ideas of fighting for king and country against a foreign foe; as for many the foe were their miserly employers here in Britain. The Government had to introduce conscription in January 1916 to get the numbers it needed to fight.
By the end of World War I Rocker had been deported, the Arbeter Fraynd suppressed by the government and anarchism had lost ground to Marxism with the success of the Russian Revolution in 1917. However, the influence of Stalin's policy of 'socialism within one country', and the spread of nationalism among left-wing groups more generally meant there were few prepared to argue for an internationalist perspective.
This was a period in which nationalism became more than just the thinking of the elite but it took the Second World War to really encourage people to get the flags out for a Britain under threat. Indeed by 1945, the Communist Party of Great Britain had become one of the most nationalist parties and a vocal supporter of immigration controls.
Tower House was recently redeveloped into these luxury flats by successful Cypriot migrant John Christodoulou, whose Yianis Group is the second largest freeholder at Canary Wharf, where its assets include the Four Seasons hotel. In all Christodoulou, now aged 40, is worth £750 million (according to the times rich list 2006). It is ironic that these flash apartments used to house the East End's desperate poor and shows what is possible. WORLDwrite would argue that today's progressives might do well to take a leaf out of the old internationalists' book and fight for more of these developments for all to enjoy.
Source: www.worldwrite.org.uk
Video on topic: Tower House London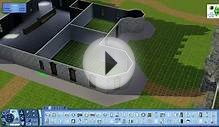 Sims 3 House - Building Tower of London Walkthrough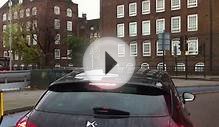 London Streets (563.) - Bow - Limehouse - Tower Bridge ...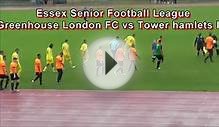 Tower Hamlets FC vs Greenhouse London FC
Share this Post
Related posts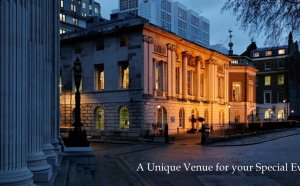 MAY 28, 2023
A meeting at Trinity House circa 1808 The Corporation of Trinity House of Deptford Strond , known as Trinity House (formally…
Read More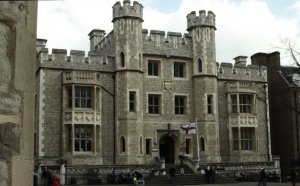 MAY 28, 2023
The Tower of London is admired for its architecture and its history but it is most remembered for the bloody executions…
Read More