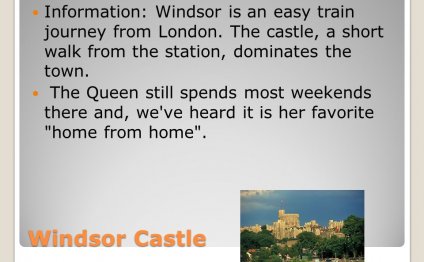 Windsor Castle information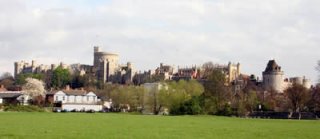 Perhaps the most famous castle in the World, Windsor Castle is home to Her Majesty Queen Elizabeth II and is undoubtedly her most favourite residence. It is the largest inhabited castle in the world and has been a Royal home for over 900 years.
Visiting the castle is highly recommended and will take at least 2 hours.
There are various ways to tour the castle, on your own, with a free or paid guide or with an audio guide. Considering the size and the lack of information as you walk around the audio tours are highly recommended - being in several languages as well.
There is no need to purchase tickets in advance, as the entry has been set up for people to purchase on arrival. After going through the entry and security area you find yourself in front of the audio tour office. Grab a "phone" and set off up the hill and around into the Castle proper.
The first place of interest is an exhibition area where the history of the castle is documented. This is well worth a short visit as it details the growth of the castle from its humble beginnings in about 1070 when William the Conqueror decided on the location on the banks of the Thames, one days march from London, to George IV's last addition in 1820 the Waterloo Chamber.
Queen Mary's Dolls' House is an amazing dolls' house built on a scale of 1 to 12. It contains working lifts, running water and electricity, and took 1500 craftsmen three years to complete.
Every June there is a very special event called the Garter Service, this is in fact the one and only award that the Queen can actually give to anyone who only she decides upon. Every other award is decided on by politicians even if they are actually given by the Queen. There are limited numbers of tickets available to the public for this wonderful event, and they can be obtained free by writing to The Superintendent, Windsor Castle, Windsor, Berkshire, SL4 1NJ between January 1st and March 1st.
Further information about Windsor Castle and all the Royal residences as well as opening times and admission costs is available click here
About The Author
Paul Fogg is the Proprietor at Langton House Bed and Breakfast
Not reviewed at present
Be the first to review this attraction - email your review to us
Fatal error: require_once [function.require]: Failed opening required 'includes/footer.html' (include_path='.:/opt/php52/lib/php') in /home/windinfo/public_html/attractions/windsorcastle.php on line
Source: www.windsor-information.co.uk
Video on topic: Windsor Castle information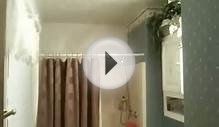 227 Windsor Castle Dr. Newport News - - - - www ...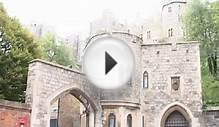 Windsor Castle
Share this Post
Related posts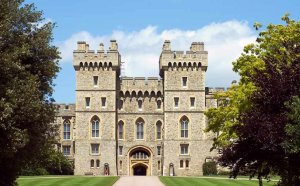 SEPTEMBER 22, 2023
Castle Hotel Windsor MGallery Collection - hotel description Hotel code: 6618 Immerse yourself in history in a unique location…
Read More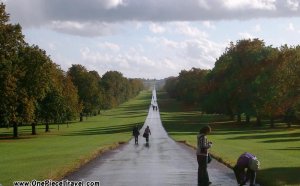 SEPTEMBER 22, 2023
Windsor Castle is the largest inhabited castle in the world and the oldest in continuous occupation. The enormous castle…
Read More