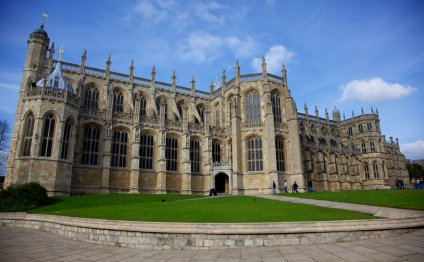 Windsor Castles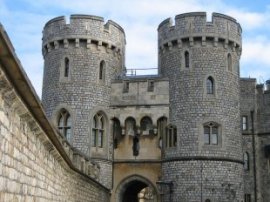 By Mike Glaeser
The first challenge of this trip occurred even before I could land. My flight was delayed which put my 11:45 round tower tour at risk. I literally made it with two minutes to spare so let's start from that point!
The Round Tower is the central keep of Windsor. It has been on the site in one form or another since the 1100's when it was made of wood. William the Conqueror is responsible for starting construction on the tower and the castle itself. Alongside the Tower of London, William needed Windsor to keep the conquered Saxons in check. The castle has never fallen, although in its history it has seen numerous sieges including one in the early 1200's when King John's barons rose against him and eventually forced the Magna Carta issue.
The tower itself is made of heathstone. When hit with slightly acidic rain, a chemical in the stone mixes with the water and acts as a cleansing agent. The tower, according to the wardens, has never been cleaned!
Besides offering great views for the defenders at the top, the Round Tower has one more deterrent: its walls were made using a "galletting" process. This is when pointy rocks (think native American arrowheads) were inserted into the wet mortar to prevent the weight of the stones from squishing out all the adhesive. Since these rocks jutted from the surface, they acted as a defense mechanism by cutting any attacker foolish enough to try and scale the walls.
Now, onto some Tudor stuff. Since most of the castle is "Georgian" and beyond, you really need to dig to find some Tudor remains. After entering the upper ward through the Norman gate, you have an immediate building on your left, which connects to the state apartments. This was built in 1593 and has the carved date and initials of Queen Elizabeth the First. Tudor artifacts inside the state apartments include a suit of armor from Henry himself (1540), gun shields, portraits and tapestries.
More importantly, two rooms you walk through today have important ties to Anne Boleyn. Today's Queen's Ballroom was once Anne's private chambers. The Garter Throne Room used to be Henry VIII's presence chamber. Of historical note, Anne was created Marquess of Pembroke in this room before her journey to France as Henry's official partner. In order for Anne to be seen by the king of France and recognized by the court, she needed titles that showed nobility and wealth. She may have been powerful before, but she definitely was now!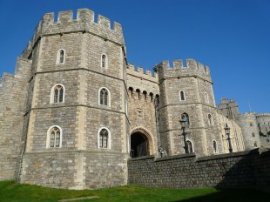 The other great collection of Tudor subjects can be found in St. George's Chapel. This building has overtaken Westminster Abbey as the burial place for Kings and Queens. Among those of the red and white roses (Henry 6 and Edward 4 respectively) lies an even bigger legend: Henry the eighth himself. He lies in a vault below the choir next to his "true" wife Jane Seymour. Henry had planned a grand tomb for himself. Unfortunately for him, it was not finished in time. All he really had were some massive candlesticks, a sarcophagus and his funeral effigy. Henry's son was a staunch Protestant so when he took the throne, he let Henrys grand designs fall by the wayside. He would not allow for the continuation of catholic burial practices. Neither of Henry's two daughters did anything either. His effigy was destroyed in the English Civil War while his sarcophagus (originally Cardinal Wolsey's) was sent to St. Paul's in London to eventually hold the body of Admiral Nelson. The sad irony is that the larger than life king, who wanted to be remembered as such in death too, did not get his grand tomb. Instead, he lies in a vault covered by a simple marble slab.
If you would turn around and look up, you would see a hand carved oriel that Henry had built for his first wife Katherine of Aragon. It includes her pomegranate emblem and was most likely once intricately painted.
Henry's childhood friend, Charles Brandon, Duke of Suffolk, lies near the Oxenbridge chapel.
One of the last fully visible Tudor constructions is the aptly named "Henry VIII's Gatehouse". This was built around 1510, very early in his reign. It too contains pomegranate carvings, which helps us understand that at one point, he really did love his Spanish wife.
Source: onthetudortrail.com
Video on topic: Windsor Castles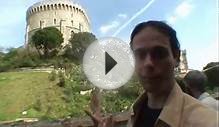 Windsor Castle Tower Beautiful View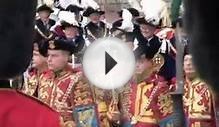 Garter Day 2010 - Windsor Castle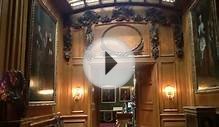 Windsor Castle & Torch Relay
Share this Post
Related posts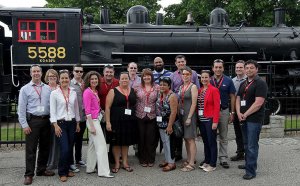 DECEMBER 06, 2023
By LoriPori Helpfulness Over 40 of the area s finest heritage buildings open their doors for FREE public tours. Explore national…
Read More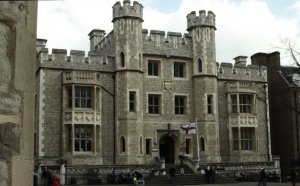 DECEMBER 06, 2023
The Tower of London is admired for its architecture and its history but it is most remembered for the bloody executions…
Read More