RMS Windsor Castle
History
Name:
RMS Windsor Castle
Owner:
Union-Castle Mail Steamship Company
Port of registry:
Route:
Southampton-Las Palmas-Cape Town-Port Elizabeth-East London-Durban
Builder:
Yard number:
1287
Laid down:
Maiden voyage:
Length:
783 ft 6 in (238.81 m)
Beam:
93 ft 11 in (28.63 m)
Draught:
32 ft 2 in (9.80 m)
Installed power:
49, 000shp
Propulsion:
Geared turbines, twin screw
Speed:

22.5 knots (41.7 km/h) (service speed)
23.5 knots (43.5 km/h) (maximum)

Capacity:
191 1st class, 591 tourist class
Crew:
475
RMS Windsor Castle was the largest passenger and cargo liner operated by the Union-Castle Line on its Cape Mail service between Britain and South Africa. Completed in 1960, the new Royal Mail Ship was notable for the high standard, if conservative, design of her public rooms in a "traditional" first class and "contemporary" tourist class configuration, which by clever arrangement, afforded both classes public rooms and open-deck areas facing forward and aft. The spacious passenger lounges and dining rooms were designed by eminent British architects. Windsor Castle was air-conditioned throughout the passenger and crew areas. Facilities included a fully equipped hospital, two outdoor swimming pools, a health spa and a theatre/cinema. A large amount of dry and refrigerated cargo space, cargo wine tanks and a specie (bullion) room, were also fitted.
Concept and construction[edit]
The steam-turbine engined, Windsor Castle was the second in a series of three ships planned by Union-Castle in the 1950s as replacements for the company's oldest ships Arundel Castle, Carnarvon Castle and Winchester Castle. Windsor Castle was preceded by Pendennis Castle (delivered in 1958) and followed by Transvaal Castle (delivered in 1961).
In January 1956, Union-Castle merged with Cayzer, Irvine & Co Ltd's Clan Line and a number of other lines to form British and Commonwealth Shipping, although the constituents retained their individual identities. By the time the merger was finalised, the keel of Pendennis Castle had already been laid at Union-Castle's usually contracted builders Harland and Wolff - in November 1955. Initially conceived as a sister to the 1948 built Pretoria Castle and Edinburgh Castle, new owners B&C required substantial improvements to the plans for the ship, including lengthening the hull some 16 feet (4.9 m) to enable fin stabilisers to be fitted. Industrial disputes at Harland and Wolff delayed the construction of Pendennis Castle, culminating in the vessel being launched without ceremony on Christmas Eve 1957, 14 days after her naming and blessing. She was the last Union-Castle ship to be built at the Belfast yard. Windsor Castle thus became the first passenger, cargo and mail vessel for the South African service, ordered from inception by B&C and was a very different (and more modern) ship than her predecessors
The last flagship of the Union-Castle Line was built by Cammell Laird Shipbuilders at Birkenhead, Merseyside and launched on 23 June 1959 by Her Majesty Queen Elizabeth, the Queen Mother. Windsor Castle - the only Union-Castle ship ordered from Cammell Laird - was also briefly the largest liner built in England, until surpassed by the 41, 910 GRT Orient Line's Oriana launched on 3 November 1959.
"Cape Mail" service 1960–1977[edit]
After sea-trials and a brief delivery sailing with Union-Castle office staff acting as passengers, Windsor Castle's commercial maiden voyage was from Southampton to Durban on 18 August 1960. Joining a long established pattern followed by the company's ships engaged in the Cape mail service, the vessel sailed regularly to South Africa, via Madeira (occasionally), to Las Palmas, then Cape Town, Port Elizabeth, East London and finally Durban, returning to Southampton by the same route. In 1965 the long planned acceleration of the mail service took place, with the Southampton-Cape Town voyage being reduced from 131⁄2 days to 111⁄2 days. The three remaining pre-war motor ships were unable to maintain the new schedule and were replaced by two fast cargo ships. Windsor Castle was now required (like her fleetmates) to sail at her designed 221⁄2 knots and the time honoured Thursday at 4 o'clock departure became Friday at 1 o'clock
Source: en.wikipedia.org
Video on topic: RMS Windsor Castle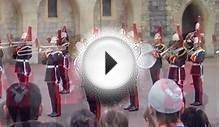 Windsor Castle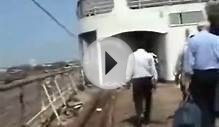 RMS WINDSOR CASTLE at the ship breakers-yard, Alang Beach ...
Share this Post
Related posts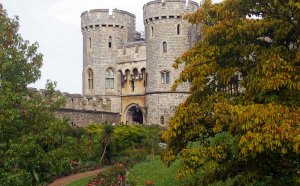 DECEMBER 09, 2023
2015 marks the 200th anniversary of the Battle of Waterloo and the defeat of Napoleon. In celebration of the allied victory…
Read More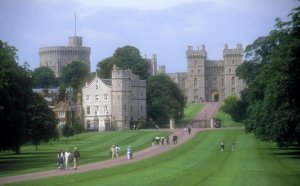 DECEMBER 09, 2023
Hampton Court & Windsor Castle Day Tour From London - Free hotel pick-up service from main hotel districts in Central…
Read More