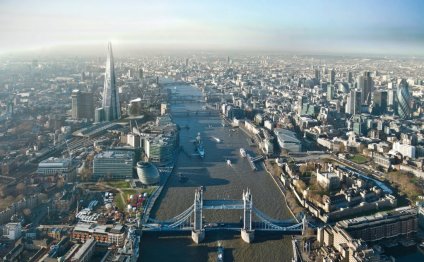 Hotels near London Tower Bridge
Step-free entrance
22 accessible bedrooms with adapted bath/shower facilities
6 accessible public toilets
Emergency assistance points on each floor
Lift access to all bedrooms and meeting rooms
Hard-of-hearing loops in public areas and meeting rooms
Accessible facilities in our meeting rooms
Accessible facilities in our swimming pool
Guide and helper dogs welcome
Disabled parking nearby
STEP-FREE ACCESS
The main entrance to the hotel (located on Prescot Street) is step-free with automatic sliding glass doors. Pushchairs may also be hired on a per-day basis. Please contact us if this is something you require during your stay.
ACCESSIBLE GUEST BEDROOMS
The hotel has 22 accessible guest bedrooms of Executive standard. All our accessible bedrooms are spacious corner rooms with king-sized beds and wider doorways for easy wheelchair access. Rooms are also located in close proximity to lifts, for convenient movement around the hotel. Deaf-Guard can be provided for visually and hearing impaired guests.
ACCESSIBLE GUEST BATHROOMS
Each of our accessible hotel bedrooms incorporates an adapted en-suite bathroom with adapted shower or bath, lower-level sinks, emergency pull cord and a communication device linked with our 24-hour switchboard. Bathroom doors have also been designed to open inwards and outwards for maximum flexibility.
ACCESSIBLE PUBLIC TOILETS
6 sets of accessible toilets are available for public use, spread over three floors.
All accessible public toilets have been adapted to allow wheelchair access, with vertical and horizontal support rails fitted either side of the toilet. Pull cords are also provided for use in case of emergencies, with the alarm linking to our 24-hour switchboard.
EMERGENCY ASSISTANCE POINTS
Assistance points have been set up on each floor of the hotel, where disabled guests can request assistance during fire alarms and emergencies. Each assistance point is fitted with a microphone that directly links to our 24-hour switchboard.
LIFT ACCESS
The hotel has two central lifts that serve all floors. There are also 3 additional lifts that serve meeting areas and guest bedrooms. Accessible bedrooms are all located within close proximity of lifts for ease of mobility.
INDUCTION LOOPS
Induction/ hard of hearing loops are fitted in all public areas in the hotel. Portable induction loops can also be provided in our meeting rooms for guests or delegates with hearing impairments.
ACCESSIBLE MEETING AND EVENTS SERVICES
All our meeting and events space is completely step-free; over 2000 square metres. Meeting rooms can be easily accessed from any of our 5 lifts. A wheelchair ramp for our stages can also be provided on request.
Portable induction loops can be provided in all meeting rooms on request. Any additional services required for events e.g. seating arrangements, dietary requirements, special AV equipment can be arranged with the Conference & Event Co-ordinators.
ACCESSIBLE SWIMMING POOL FACILITIES
The swimming pool in our Health and Fitness Club is fitted with an accessible crane, to allow guests with mobility impairments to easily move in and out of the water. Please speak to our Health Club attendants if you require any further assistance.
GUIDE DOGS
Guide dogs and helper dogs are welcome in all bedrooms, restaurants and public areas in the hotel.
DISABLED PARKING
There are a limited number of disabled parking bays around the hotel – these are clearly marked with a disabled sign. Disabled parking bays are also available at the nearby Minories car park (1 Shorter Street, E1 8LP). Please telephone 020 7702 9160 for current parking charges.
Source: www.grangehotels.com
Video on topic: Hotels near London Tower Bridge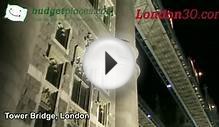 Tower Bridge video, London - Budgetplaces.com & London30.com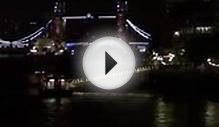 Tower Bridge at Night, London.
Share this Post
Related posts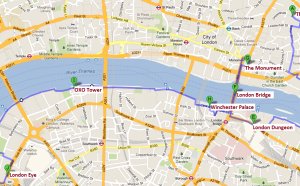 MAY 28, 2023
Satellite view is showing the Tower Bridge of London straddling the River Thames. The combined suspension and double-leaf…
Read More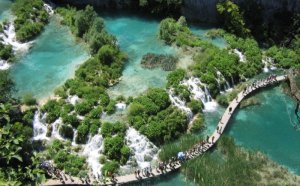 MAY 28, 2023
BRIDGE Tower Bridge Carries A100 Tower Bridge Road - motor vehicles, pedestrians Maintained by Bridge House Estates Design…
Read More