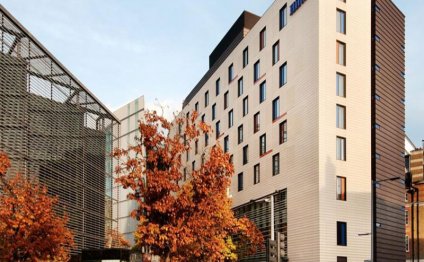 London Tower Bridge Hotel
45 Prescot Street, London, E1 8GP Tel: +44 (0) 20 7959 5000
Do you have a question about the Grange Tower Bridge Hotel? Our list of Frequently Asked Questions should help you find out what you need to know. If your query is not answered below, please get in touch via our Hotel Contacts page.
What is your standard check-in time?
Our standard check-in time is from 14:00 Monday-Thursday and Sunday, and from 15:00 Friday-Saturday. You may request an earlier check-in when making your reservation, but we cannot always guarantee that your room will be ready at this time-particularly if it has been booked from the previous night. You will however be able to leave your luggage with us at the concierge desk until your room becomes available. Please note that a valid photo id required for check-in.
What is your normal check out time? Can this be extended?
Our normal check out time is until 11.00, Monday-Sunday. Late check-out is chargeable at £20.00 per extra hour. Guests wishing to check out later than 17:00 will be charged for a full night's accommodation.
I do not have a credit card – can I still make a hotel booking?
Unfortunately online hotel bookings cannot be made unless a valid credit card can be provided to secure your reservation. Should you wish to book a room without a credit card, you can contact our Central Reservations team to make a provisional booking. Please note that provisional bookings will automatically be released by 14:00 on the date of arrival so you must check in ahead of this time.
What types of credit card do you accept as payment?
We accept the following cards for payment and booking: Visa, MasterCard, JCB, American Express and Diners Club International.
What is your cancellation policy?
For individual bookings made at our Best Available Rates, rooms must be cancelled no later than 24 hours prior to arrival. For corporate bookings made using agreed Corporate Rates, rooms must be cancelled by 14:00 on the day of arrival. Rooms booked at special rates may be subject to different cancellation terms, so please check your booking confirmation for details.
In the event that you do not arrive or cancel your room with appropriate notice, your credit card will be charged for the first night's accommodation plus 20% of that amount.
I have a lot of luggage, will someone be able to help me get it to my room?
Yes, our team of porters and concierge are on hand 24 hours a day to provide assistance with luggage, bulky equipment or large packages. Should you wish to contact them prior to arrival, please get in touch via our hotel contact page.
What is the difference between your room types?
We offer Superior, Executive and Executive Twin rooms, and also have two luxury suites. All rooms are fully en-suite. Both Superior and Executive rooms have generous king-sized beds; Executive Twin rooms have two queen-sized beds. Executive and Executive twin rooms also offer additional space. Suites have king-sized beds, plus separate lounge areas and double bathrooms. More detailed information on each room type can be found on our Bedrooms pages.
Are pets allowed in your bedrooms?
With the exception of guide dogs or helper dogs, pets are not allowed in any of our hotel rooms.
Can I smoke in my bedroom or around the hotel?
All our hotel rooms are non-smoking and smoking is not permitted in any part of the hotel building. Guests found smoking in their rooms will be subject to deep cleaning charges of no less than £100.00.
Do you offer any promotional rates on rooms?
Our room rates are not fixed and vary depending on availability, room type and terms of stay. Guests who are not booked on special rates will automatically be offered our Best Available Rate. Details of our current promotions and packages can be found on our Special Offers pages.
Can you put a cot or an extra bed in my room for my children?
Yes, cots are available free of charge for infants aged 2 years and under.
Do you charge for Wi-Fi and internet use?
We are pleased to offer free Wi-Fi in all bedrooms and public areas within the hotel. Our bedrooms also offer a high-speed broadband connection if required. To obtain our Wi-Fi network password, please contact the hotel reception desk.
Does your hotel offer any business services?
Our Business Centre on the First Floor contains a range of business facilities, including PC workstations, colour printers, fax machine and scanner. Photocopying services can also be provided on request.
Can I use the hotel for business meetings?
Yes, we have two dedicated floors of meeting rooms that can host a range of events – from business meetings and conferences to gala dinners and wedding receptions. For detailed descriptions of our meeting rooms and their capacities, please browse our Meetings and Events pages.
Do you have an in-house restaurant?
Yes, our in-house restaurant is called Tower Grill and serves a range of international cuisine. You can also enjoy drinks, light meals and afternoon tea at our two in-house bars: Tower Bar and Knight's Lounge. You can browse all our outlets on our Bars and Restaurants pages.
Do you offer alternatives for people with dietary requirements?
We are pleased to cater for a range of diets, including vegan, vegetarian, halal and kosher. If you have an allergy or very specific dietary needs we would strongly recommend that you notify the hotel of this in advance so the necessary arrangements can be made. To make a table booking please contact our restaurants.
Is there a dress code in your restaurants and bars?
The dress code in our restaurants, bars and public areas is smart/casual.
Does the hotel have in-house gym or spa facilities?
Yes, we have a luxury Health and Fitness Club with indoor pool, gymnasium, sauna and steam room, which can be used free of charge by all hotel residents. Full details of facilities and opening times are given on the Tower Health and Fitness Club page.
We are also pleased to house a beautiful Ajala Spa, where guests can treat themselves to a range of luxury therapies. To browse details of available spa treatments, visit our
Source: www.grangehotels.com
Video on topic: London Tower Bridge Hotel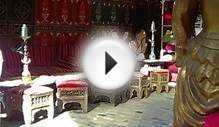 London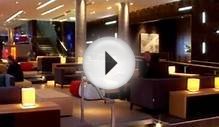 myHotelVideo.com présente: Hilton London Tower Bridge à ...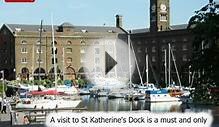 WRP Tours - London Marathon - Tower Bridge Hotel
Share this Post
Related posts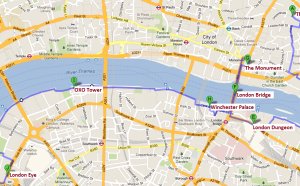 DECEMBER 09, 2023
Satellite view is showing the Tower Bridge of London straddling the River Thames. The combined suspension and double-leaf…
Read More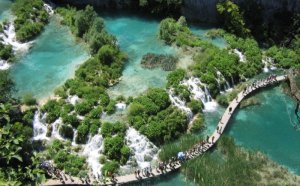 DECEMBER 09, 2023
BRIDGE Tower Bridge Carries A100 Tower Bridge Road - motor vehicles, pedestrians Maintained by Bridge House Estates Design…
Read More