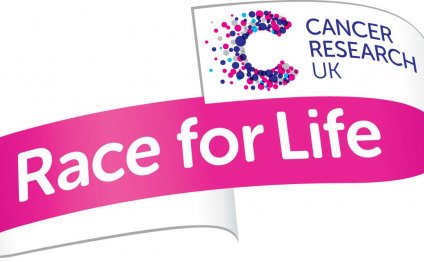 Parking near the Tower of London
Different visitor attractions in London have different parking rules so drivers should familiarise themselves with arrangements for parking at popular sites and places of interest.
A number of places - including Madame Tussauds, Shakespeare's Globe Theatre, Tate Modern, Natural History Museum and some hotels on Cromwell Road - have 20-minute set down and pick up bays outside or nearby.
Buckingham Palace
At nearby Buckingham Gate (east and west bound) the parking and waiting of coaches is not permitted. On the sections of single and double yellow line, where there are 'no loading' or 'no waiting' markings, coaches are only permitted to stop and set down or pick up passengers, the coach must then depart immediately. Similar restrictions apply in the narrow side streets, including Palace Street. Coach parking is now available at the alternative, safer and convenient site of The Horse Ride, The Mall.
London Eye/Aquarium/Dungeon
A free coach permit system applies for these venues. Permits are issued by Merlin Entertainments Group. Call 0871 282 9280 for details. Coach bays are located on Belvedere Road.
Mixed-Use Bay trial locations
We're currently trialling a number of Mixed Use Bays in order to make the best use of road space by providing additional flexible parking facilities for coach drivers. The trial involves reclassifying selected loading bays so they retain their primary function as a loading bay, but are also available for coaches to pick up and set down passengers.
Currently mixed-use bays are in:
Park Lane/Cumberland Gate (southbound at Marble Arch)
Vauxhall Bridge Road (south of Neathouse Place)
Commercial Street (southbound carriageway south of Brushfield Street)
From summer 2016 a fourth location will be available at Whitechapel Art Gallery.
River Thames
Coach set down, pick up and parking bays are located close to many of the central London river piers:
Bankside Pier - use parking and 20-minute coach bays located on Southwark Bridge Road
Blackfriars Pier - use parking bays on Queen Victoria Street, just to the east Blackfriars Station
Embankment Pier - use bus and coach stops 40B and 40C pick up and set down only on Victoria Embankment eastbound - opposite the pier
London Bridge Pier - use 20-minute bays located in English Grounds
Millbank Pier - use parking or set down pick-up bay on Millbank
Tower Pier - use Tower Hill coach park
Westminster Pier - use set down, pick up and parking bays on Victoria Embankment
Download the following maps for more details of coach parking near river piers. Please note that these maps only show coach parking near piers. For details of other car parking shown on the map, please refer to the coach parking map.
Royal Parks
Commercial vehicles, including buses and coaches, are not permitted on park roads without a permit. Only single deck vehicles are permitted.
A coach parking facility is located on The Horse Ride, The Mall. It is open 09:00-18:00 (or dusk if earlier) Monday to Saturday, not including public holidays or days on which The Mall is closed. Coach park bookings can be made in 2.5 hour slots costing £9.60 (introductory rate). Coaches must enter The Mall via Admiralty Arch to access the coach parking area.
Coach drive-through permits can be purchased for £7.20 and permit coaches to enter St James's Park via Admiralty Arch to drive along The Mall and to exit the park via Spur Road into Buckingham Palace Road, or via Constitution Hill to Hyde Park Corner. Coaches are not permitted on any other road in St James's Park, Green Park or Hyde Park and stopping is not permitted.
On Sundays and public holidays, The Mall and Constitution Hill are closed to traffic.
St Pancras International
You can access Coach Road from Pancras Road, but space is the train you're meeting is due to arrive. Give marshals the train ID and you'll be directed to a bay.
Theatreland
Drivers must not arrive to pick up until your group is ready to be collected. Parking and 20-minute coach bays are located throughout Theatreland.
Coaches must not set down or pick up on Aldwych. Coach bays are available on Kingsway allowing coaches to park for up to four hours off-peak (£4 per hour) 10:00-16:00 and 19:00-00:00 daily. Coaches may set down and pick up passengers only in the Kingsway bays outside these times.
The O2
Parking is available for up to 67 vehicles with overnight parking options. Prices are from £10 to £42. Free parking for Thames Clippers Park and Glide passengers (conditions apply). Visit The O2 website or call 020 8463 6718.
Tower of London
Coach park on Lower Thames Street allows 15 minutes to set down or pick up passengers free of charge. Longer term day and overnight parking is also available.
Victoria Coach Station
Limited overnight parking is available but must be pre-booked. Read information about departure charges or call 020 7027 2531 (TfL call charges).
Victoria Green Line Coach Station
Overnight parking (Westminster City Council Pay by Phone) is available on the offside of Bulleid Way, 20:00-08:00 only. There is a £10 flat rate. Coaches must not block nearside coach stops.
For information about departure charges and limited daytime parking availability, call 07831 658 479.
Westfield (Stratford City)
Two set down and pick up bays are provided free of charge on Montfichet Road. Coach parking is available when booked in advance. For more information, visit the Westfield website or call 020 8221 7308.
Westfield (White City)
Two set down and pick up bays are provided free of charge on Westfield Way. Limited pre-booked parking is also available. Visit the Westfield website or email coachbookings@Westfield-uk.com. Coaches must not use White City Bus Station.
Westminster Abbey
Coaches may set down only on the Abbey forecourt (The Sanctuary) for a small fee. Coach parking bays are available on Horseferry Road, Millbank and Tothill Street.
Whitehall/Parliament Square
This is a security area and is controlled by the police. No set down or pick up is allowed. Set down, pick up and parking facilities are available on Victoria Embankment.
Coach parks with overnight availability
The O2, North Greenwich: 0208 463 6718
Victoria Coach Station: 0207 027 2531
Bulleid Way, Victoria: Westminster City Council Pay by Phone system
Bayswater Road, Notting Hill Gate: 0207 563 3000
New Covent Garden, Vauxhall: 0207 720 2211
Tower Hill: 0870 241 7492
Wembley Stadium: 020 8900 2405
Perivale: 0208 601 3555
Excel Exhibition Centre: 0207 069 4596
Source: tfl.gov.uk
Video on topic: Parking near the Tower of London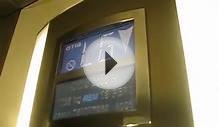 Otis 2000H lift at car park near tower of london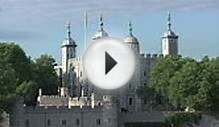 Mediumshot Of Buildings Near The Tower Of London Stock ...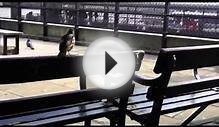 Cheeky little birds begging for bread near The Tower of London
Share this Post
Related posts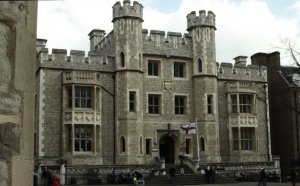 DECEMBER 09, 2023
The Tower of London is admired for its architecture and its history but it is most remembered for the bloody executions…
Read More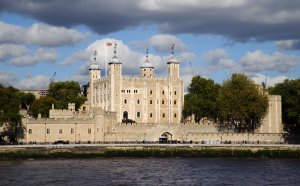 DECEMBER 09, 2023
Reference: The Tower of London is a 900-year-old castle and fortress in central London that is notable for housing the crown…
Read More