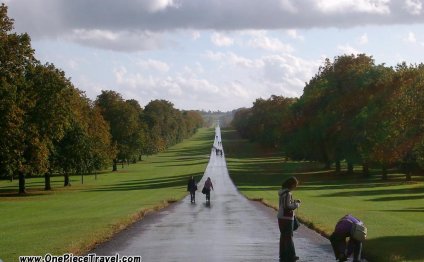 Windsor Castle attractions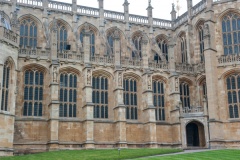 Windsor Castle is the largest inhabited castle in the world and the oldest in continuous occupation. The enormous castle was begun by William the Conqueror on a typical Norman motte and bailey plan. William chose a commanding spot for his fortress, on a high (100ft) cliff overlooking the Thames River. He built up a mound of earth and erected a wooden pallisade atop the mound, or motte.
Though the castle has been expanded and and enlarged numerous times over the subsequent centuries, the basic layout of William's plan can still be seen. Henry I replaced the wooden structure with a shell keep of stone, using stone quarried at Totternhoe in Bedfordshire. Henry II rebuilt the defenses and added a second bailey in 1175, and at the same time provided for more comfortable accommodation. Henry was fond of Windsor, and planted an herb garden and a vineyard here. It was Henry who built the first royal apartments, the foundations of which can still be seen in the basement of the present apartments.
The castle withstood two sieges in the early medieval period. Prince John attempted to take the throne in 1194, when his brother Richard I was out of the country. Nobles who remained loyal to the king tried and failed to wrest control of the castle from John. Later, when John was legitimately king, Windsor was unsuccessfully besieged again by the nobles as part of the hostlities which culminated in the signing of the Magna Carta.
Though Henry III contributed some minor building, the next major builder was Edward III. In the years following the Black Death in 1349 Edward lavished over £50, 000 on Windsor Castle, making it the single largest crown building project of the Middle Ages. Edward was driven by a desire to match the French crown in architectural splendour. From that time on Windsor has stood as one of the principle residences of the monarch.
Later monarchs added to the complex of buildings we now know as Windsor castle. Henry VIII built the great entry gate which bears his name. The last major building took place under George IV when the tower was raised - at the cost of £1 million - to make it the highest of any castle tower in the country.
St George's Chapel
ST GEORGE'S CHAPEL
The grounds contain St. George's Chapel, one of the most beautiful examples of medieval church architecture in England. The chapel is the official home of the Order of the Garter. Every June an official gathering of the Order is held at Windsor Castle, and at that time any vacancies are filled with new members.
The monarch and royal members of the order attend an official luncheon at the Waterloo Chamber, after which they walk in procession to a service at the Chapel. More on the Order of the Garter. St George's Chapel was begun in 1475 by Edward IV, and finished 50 years later.
Source: www.britainexpress.com
Video on topic: Windsor Castle attractions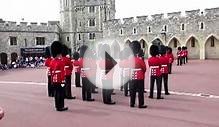 Guard change in Windsor castle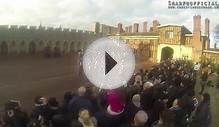 Windsor Castle - Wachablösung - Schloss Windsor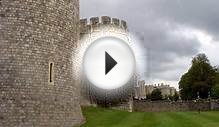 Windsor Castle
Share this Post
Related posts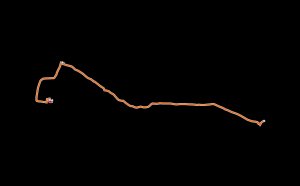 SEPTEMBER 22, 2023
Castle Hotel is located in the heart of Windsor's graceful Georgian high street and is ideally situated for guests to explore…
Read More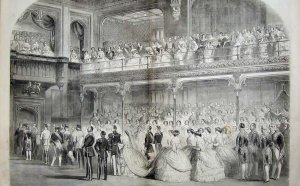 SEPTEMBER 22, 2023
Old-Print: Antique and Victorian Art, Prints, Paintings, World Maps
Read More