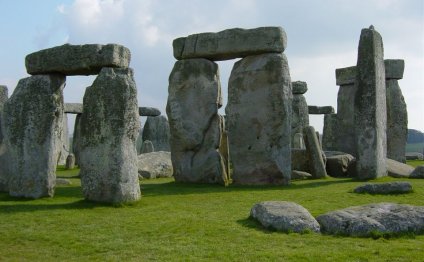 Stonehenge Bath Windsor Tour
The Windsor, Stonehenge and Bath day tour is the most popular day tour from London. No wonder with three world class attractions visited in one long but rewarding day. As well as visiting three world class attractions, Windsor, Stonehenge and Bath an extra stop is also made at Lacock, a medieval village off the beaten tourist track where we have lunch in the 14th century George Inn pub.
Courtesy transfer from your hotel
There is a free hotel collection from many hotels in central London. Separate coaches each cover a main Central London hotel district and transport you to Victoria Coach Station where you join the tour bus for your day tour. Full details of the hotel pick-up service are further down the page.
If you wish you can join the tour at Victoria Coach Station, which is about 600 yards from Victoria Underground and Train Station.
Windsor Castle
A professional guide is aboard the luxury air-conditioned touring bus the entire day and will provide commentary and guiding throughout. Windsor Castle, the first stop on the tour is a short 45 minute journey west of London. During that short time you would have heard about Windsor Castle its history and interesting snippets from your guide.
Windsor Castle
George Inn Lacock
Stonehenge
Windsor Castle opens at 9:45 a.m. so the tour group will be some of the first to enter the castle that day through the special tour group entrance.
From William the Conqueror all the way through to our current Queen, successive monarchs have lived here and left their mark on what is now the largest continuously occupied castle in the world. St Georges chapel and the sumptuous state apartments are the major areas visited and you can take it at your own pace with your own personal audio guide in a choice of languages.
Windsor itself is a pretty town full of traditional shops and historic pubs. Immediately outside the castle is the Old Town with its cobbled streets.
The tour schedule for Windsor is a visit of around 1 hour 45 minutes.
Stonehenge
Stonehenge is a 75 minute journey from Windsor..
Stonehenge, the most famous prehistoric monument in the world, and now a world heritage site stands alone in the vast empty tract of Salisbury plain. Before arriving your guide will have given you a good briefing about Stonehenge, its background and features.
Since 2014 the new visitor centre at Stonehenge has transformed a visit to this famous monument.
This state of the art facility has contemporary exhibitions that give you great insights into Stonehenge and the people who built it. There are now spacious restaurants and gift shop facilities, a great improvement on facilities in the past.
Stonehenge is a mystic place with many fascinating aspects, by the time you return to the coach perhaps you will have a view on what it was used for, nobody knows for sure.
Pub Lunch at Lacock
Its then onto Lacock our lunch stop arriving mid afternoon.
Lacock is an old National trust village located in the heart of the West Country.
So picturesque are the tiny cobbled streets, ancient cottages and meandering rivers, that the village has been the setting for numerous period dramas and movies including, most recently, Harry Potter.
We enjoy the George Inn, a 14th Century pub, where we enjoy a delicious lunch, included in the price.
Bath
Its a short journey from Lacock to our last stop of the day at bath.
On arrival there is a panoramic coach tour introduction to Bath. There will be time to visit Bath Abbey and Pulteney Bridge overlooking the river Avon cascading over the weir. And you can shop, explore or take afternoon tea in the Pump Rooms while listening to the string quartet.
Time is the big enemy at Bath, there is so much to see and do. There is truly something for everyone.
The tour normally arrives in London around 9 p.m.
Morning Hotel Pick Ups
Like all day tours, time is the enemy and all tours leave early in the morning.
London is a spread out place and one bus would take all morning to go around each hotel individually. Instead separate coaches each cover their own part of London and take you to Victoria Coach Station where you switch to the your tour bus for the day.
The link below lists all the pick-up hotels and current times they visit. If your hotel is not on the list and its in the centre of London then its almost certain there will be another pick-up hotel very close by.
If you are still unclear where the best pick-up point is or you are coming from outside the centre we have a blog where on this linked page you can discuss one to one the best solution for you.
Prices & Tour Reservations
Prices are displayed on the banner link below. Major credit and debit cards are accepted. You will be emailed a confirmation with a booking reference after reservation. The booking reference and the name of the person ordering is all that you need to quote when joining the tour, there are no paper tickets.
On the tour detail page from the link below, there is a calendar control at the top right of the page, which depicts which dates still have availability. By selecting your required date you start the reservation process.
Alternative Windsor, Stonehenge & Bath Tour (No Lunch, But Includes Admission to Roman Baths)
The Windsor, Bath and Stonehenge combination is the most popular day tour from London, so popular two variants of essentially the same tour run daily between April and October.
The tour detailed above includes a memorable lunch stop in a historic pub in the medieval village of Lacock. As a result less time in spent in Bath and the Roman Baths admission is not included in the tour.
This alternative tour has no formal lunch stop and doesn't visit Lacock freeing up more time at Bath and Windsor.
Because of the extra time in Bath this tour includes admission to the Roman Baths.
For full details of this Windsor, Stonehenge & Bath Tour variant click on the banner below.
During the winter season this tour includes a 1-course pub lunch instead of Roman Baths entry so is effectively the tour described above which is discounted to a cheaper price. Please read the tour notes for the tour above for tours between November and March.
Source: www.londontoolkit.com
Video on topic: Stonehenge Bath Windsor Tour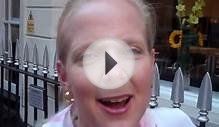 Stonehenge, Bath and Windsor | Explore with Golden Tours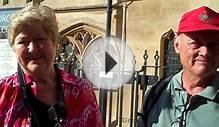 Jim and Gloria on a Bath tour | Stonehenge, Bath and Windsor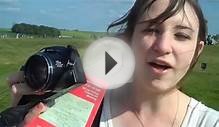 Bath, Stonehenge and Windsor | Private tour of Bath ...
Share this Post
Related posts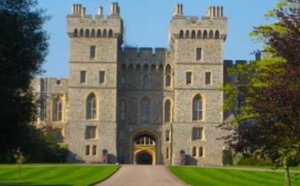 OCTOBER 02, 2023
To Groups can enjoy an exclusive 'behind-the-ropes' experience in the Castle's magnificent State Apartments. Starting when…
Read More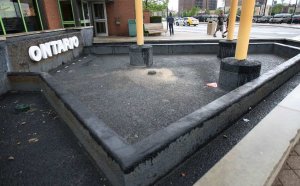 OCTOBER 02, 2023
The tourism industry is on the mend and one city councillor expects the region to bounce back this summer in part because…
Read More