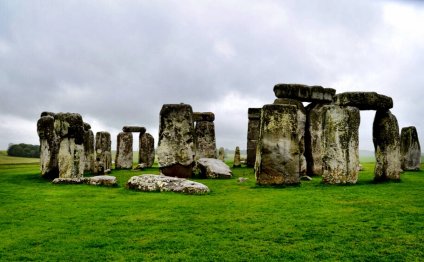 Day trip to Stonehenge
There is a free hotel collection from over 90 hotels in central London. Separate coaches each cover a main Central London hotel district and transport you to Victoria Coach Station where you join the tour bus for your day tour. Full details of the hotel pick-up service are further down the page.
If you wish you can join the tour at Victoria Coach Station, which is about 600 yards from Victoria Underground and Train Station.
Stonehenge
The standard vehicle used is a full size luxury air-conditioned touring bus with free WiFi like that pictured at the top of the page. A professional guide is aboard the coach the entire day and will provide commentary and guiding throughout.
Its just under 2 hours from the centre of London to Stonehenge, the bus should arrive mid-morning around 10:15 a.m. where the visit will last around one hour 45 minutes. Before arriving your guide will have given you a good briefing about Stonehenge, its background and features.
Since 2014 the new visitor centre at Stonehenge has transformed a visit to this famous monument.
This state of the art facility has contemporary exhibitions that give you great insights into Stonehenge and the people who built it. There are now spacious restaurants and gift shop facilities, a great improvement on facilities in the past.
Stonehenge is a mystic place with many fascinating aspects, by the time you return to the coach perhaps you will have a view on what it was used for, nobody knows for sure.
Well Over 3 hours at Bath
After leaving Stonehenge its about an hours scenic journey to Bath.
Bath is a beautiful Georgian city with delightful crescents, terraces and architecture. Following our guided walking tour of the city, there will be plenty of time to explore at your leisure.
Afternoon Tea At Bath Pump Rooms
Time is the big enemy at Bath, there is so much to see and do. There is truly something for everyone. Luckily on this tour you have over 3 hours, twice as long as most alternative day tours.
The most popular single attraction are the Roman Baths that were built nearly 2, 000 years ago or see Bath Abbey next door and Pulteney Bridge (looking like it should be in Venice) overlooking the river Avon cascading over the weir.
Then there is the Jane Austen Centre and the elegant Assembly Rooms built in 1771.
Bath is a regional shopping centre and university town, you can shop, explore and take afternoon tea in the Pump Rooms while listening to the live classical music. With so much to see and do you will be glad that you have so much free time
Around 5 p.m. we head back to London. Coming back into London, traffic is very unpredictable. The estimated time of arrival is 7:45 p.m.
Optional Entrance Into The Roman Baths at Bath
The Roman Baths at Bath
Bath has so much to see and do we give you a choice on whether you want to include admission to the Roman Baths as part of the tour. If you do, the supplement you pay as part of the tour is well below the admission price if you make a last minute decision to enter on the day.
Around Britain's only hot spring, the Romans built a magnificent temple and bathing complex that still flows with natural hot water.
You will see the water's source and walk where Romans walked on the ancient stone pavements and of course see the baths themselves.
You are provided with an audio tour device with admission so you can visit at your own pace.
For the average person you will be in the Baths around an hour or less. If you listen to every possible commentary on the audio device it could extend to perhaps 90 minutes.
Morning Hotel Pick Ups
Like all day tours, time is the enemy and all tours leave early in the morning.
London is a spread out place and one bus would take all morning to go around each hotel individually. Instead separate coaches each cover their own part of London and take you to Victoria Coach Station where you switch to the your tour bus for the day.
The link below lists all the pick-up hotels and current times they visit. If your hotel is not on the list and its in the centre of London then its almost certain there will be another pick-up hotel very close by.
If you are still unclear where the best pick-up point is or you are coming from outside the centre we have a blog where on this linked page you can discuss one to one the best solution for you.
Source: www.londontoolkit.com
Video on topic: Day trip to Stonehenge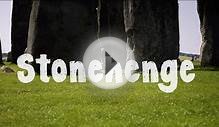 2. England Speedy Day Trips - Stonehenge Salisbury Bath ...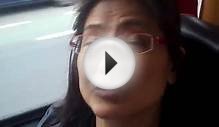 A Day Trip from London to Stonehenge, Windsor Castle and ...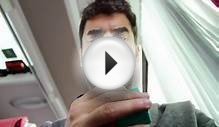 Stonehenge, Windsor, Bath - Day Trip from London
Share this Post
Related posts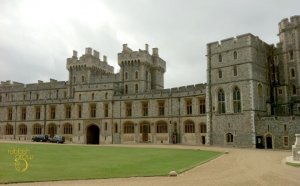 DECEMBER 09, 2023
Opening times and prices vary; please check for the latest information or call the Royal Windsor Information Centre on +44…
Read More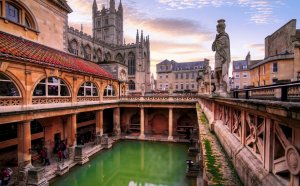 DECEMBER 09, 2023
The city of Bath is about 115 miles (185 kms) from Central London, a good two and a half hours non-stop from London in a…
Read More