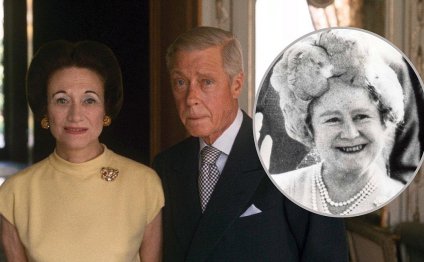 Queen mother buried
Only Prince Philip attended a public service, joining 80 parishioners at the 13th Century St Mary Magdalene Church on the Sandringham Estate, where thanks were given for Princess Margaret's life.
The Queen Mother, who is 101 and who is still very weak after suffering from a bad cough, was told of the death of her 71-year-old daughter by the Queen.
She is said to be "determined" to attend the funeral, at St George's Chapel, Windsor, on Friday.
But exactly how she will travel has yet to be decided. The three-hour journey by car may be too daunting but she now has difficulty getting in and out of helicopters. The Lord Chamberlain, Lord Luce, is to hold a meeting at Buckingham Palace today to discuss that and other issues, including the announcement of where Princess Margaret will be laid to rest.
The Frogmore Royal Burial Ground, at Windsor, is one possibility. As with other members of the Royal Family, Princess Margaret would have been asked to plan details of her funeral and burial.
The Princess Royal, who was in New Zealand when her aunt died, is to cut short a visit to the Winter Olympics at Salt Lake City in the United States, to attend the funeral.
The Queen has decided to continue with her official duties during the period of royal mourning which will last until the funeral.
"Princess Margaret was a great support to the Queen and the monarchy and would have wanted her to carry on with official engagements, " said a Buckingham Palace official.
"Other members of the Royal Family are taking their lead from the Queen and also carrying on with their duties."
Social engagements have been cancelled for the week's mourning, during which the Royal Family will wear black.
The Queen is expected to return to Buckingham Palace today or tomorrow. She moved to Windsor following her sister's death. This meant that the Union Flag could fly at half-mast at Buckingham Palace, without the Sovereign's Standard flying at full-mast beside it.
Princess Margaret died at 6.30am on Saturday at the King Edward VII Hospital, Marylebone, central London.
She had suffered a third stroke on Friday afternoon but, on the advice of doctors, remained at Kensington Palace, where she had nursing care. However, she developed heart problems during the night and was taken by ambulance to hospital at 2.30am, dying peacefully in her sleep, with her children at her bedside.
The Queen will appear in public tomorrow for the first time since her sister's death to re-open the Salvation Army's Booth House in the East End of London.
She will hold an investiture on Wednesday at which Rudolph Giuliani, the former New York mayor, will be made an honorary knight. On Thursday she will visit Great Ormond Street hospital on its 150th anniversary.
A royal tour, by the Queen and Prince Philip, to Jamaica, New Zealand and Australia will go ahead from Feb 18 until Mar 3.
A memorial service is to be held at a later date. A book of condolence was opened in the Lower Corridor at St James's Palace and another on the memorial website at www.royal.gov.uk.
Tony Blair, who returned last night from a tour of Africa, will not attend the funeral, in accordance with Buckingham Palace's wishes that it should be private.
The Prime Minister praised Princess Margaret's "sense of service" which, he said, she shared with the rest of the Royal Family.
President Bush said: "Princess Margaret was a proud mother and grandmother whose compassion and support for charities helped better the lives of many in need."
John Howard, the Australian Prime Minister and a staunch monarchist, said: "It's very sad and I feel particularly for both the Queen and her mother. It is always sad when you outlive a child."
Source: www.telegraph.co.uk
Video on topic: Queen mother buried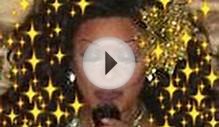 DRAG QUEEN BURIED WITH GLITTER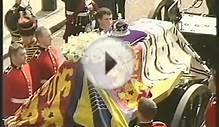 Queen Mothers Funeral Part 1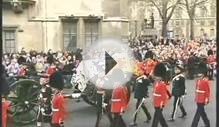 Queen Mothers Funeral Procession Mass Pipes & Drums
Share this Post
Related posts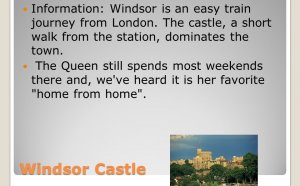 SEPTEMBER 22, 2023
Perhaps the most famous castle in the World, Windsor Castle is home to Her Majesty Queen Elizabeth II and is undoubtedly…
Read More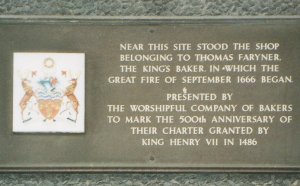 SEPTEMBER 22, 2023
592, children living in London are below the poverty line, 37 per cent of all children in the capital. While poverty rates…
Read More