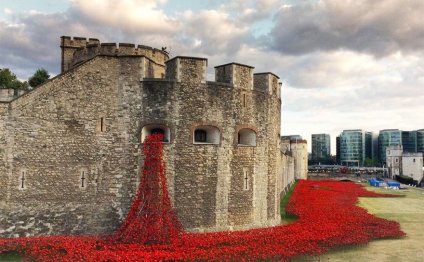 Tour de London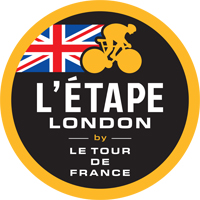 Timings
Long Route: between 7:30am and 8:40am
Medium Route: 8:45am to 9:10am
Short Route: 9:20am to 9:30am
(Individual start times will be sent out to you via email on Tues 22nd Sept.)
Results
The Long Route 117 miles / 185km
The Medium Route 92 miles / 146km (approx. 933m of climbing)
The Short Route 42 miles / 74km (approx. 508m of climbing)
Travel & Accommodation
We are trying to keep cars coming to the event to a minimum and strongly recommend that you cycle to the event where possible – parking in the area is very limited.
Please note that there will be NO PARKING in Lee Valley VeloPark / Velodrome car park on event day (Sunday 27th September).
To ensure you don't miss your start time, please plan your route carefully in advance. Please also take into account that there have been various changes to the road system in the area over the past few years with all the Olympic / post-Olympic building work, so do double check any mapping software you are using.
Please be aware that on event day the Lee Valley Velodrome should be approached on bike from the south using the road "Olympic Park Avenue" (which turns into Abercrombie Road).
The road immediately outside the Velodrome (Abercrombie Road) will be closed all day on Sunday 27th September for the event. You will not be able to turn onto Abercrombie Road from Temple Mills Lane.
The Velodrome car park will be closed to participants (it forms part of the event village) – so please do not attempt to drive down Olympic Park Avenue to use it.
There are four ways to get to the start on the morning of the event – these are listed below.
1. Use Public Transport & Then Cycle
Due to the limited amount of parking in the vicinity we would recommend, where/if possible for your start time that you use public transport to get to the event.
All TFL services should be operating according to their standard Sunday schedule / starting at their usual time for a Sunday – however please do ensure that you check the TFL website for any weekend engineering works that may disrupt your intended journey / mode of transport.
If part of your journey is by train we advise you to also check what restrictions train operating companies may have in place over the weekend and whether you can take your bike on-board. Click here for more information on this.
Please check your start time before planning and booking your transport and remember to plan enough time to get to the start. For example, it will take approx 5-10 minutes to cycle from Stratford International Station to the Start Area.
On the morning, we recommend you use your Oyster card / contactless card for payment as ticket offices may not be open.
2. Park & Cycle
NOTE: There will be NO PARKING at Lee Valley VeloPark / Velodrome on Event Day (Sunday 27th September).
There is no official car park for the event and so we advise you to plan more than one possible parking option in the area. Public parking options could include the following – note all usual parking restrictions / payments will apply:
Stratford International Station
NOTE THIS LOCATION HAS A HEIGHT RESTRICTION OF 2.5M
Stratford International Station provides all-day parking for £6 and is available to book in advance (which we strongly recommend). Click here to book.
Postcode: E20 1YY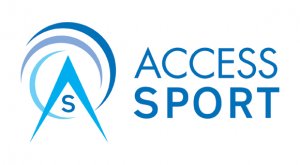 Here East Multistorey Car Park
NOTE THIS LOCATION HAS A HEIGHT RESTRICTION OF 2.4M
This car park has 250 spaces. It is located on 'East Way' and is part of the Queen Olympic Park site. Access to East Way is via the A12. It is £8.00 for 5-8hours.
PLEASE NOTE: The site has a £35.00 charge for un-validated tickets. Users will need to present their parking ticket to reception in the Velopark to get it validated or risk being charged.
Alternatively, you could look for residential roads in the wider area to park on and then cycle to the start. Should you do so please be considerate to residents, park with care and attention and please do not block any drives / footpaths. Roads in the immediate area (5-10min cycle East of the VeloPark) might include:
Chandos Road
Chobham Road
All parking is first come first served so please plan a couple of options for where you could park well in advance, just in case your first choice is not available. No one wants to be rushed / stressed on event morning!
Please ensure you have planned your journey from your chosen parking location car park to outside the Lee Valley Velodrome (the Start) in advance to ensure that you can get there in plenty of time for your start.
3. Drop-Off & Cycle
There will not be an official drop-off location in place for the event.
Please ensure that the location you select is safe and you can pull off the road so you do not cause any delays / hold up the traffic behind you. Whilst there is no official drop-off location, a drop-off point you may want to consider within 5 miles of the event could include:
Leyton Mills Retail Park, Marshall Road (complex includes Asda, B&Q, Currys)
Postcode: E10 5NH
Note: parking here is limited to 3 hours
Location is approximately 10 min cycle to the Start
Route to the Start:
Start on Marshall Road
At mini-roundabout turn right onto Orient Way
At Traffic Lights turn right onto A106 (Ruckholt Road)
At Traffic Lights turn left onto Temple Mills Lane
Turn right onto Honour Lea Avenue
At T-Junction turn right onto Olympic Park Avenue
Please ensure you have planned your journey from your chosen drop-off location car park to outside the Lee Valley Velodrome (the Start) in advance to ensure that you can get there in plenty of time for your start time.
4. Stay Local & Cycle
If you live locally, or are staying at local accommodation before the event then you should plan to cycle to the Start.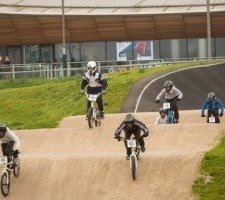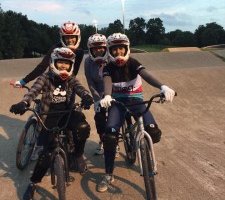 Source: humanrace.co.uk
Video on topic: Tour de London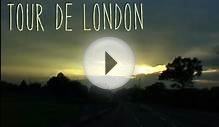 TOUR DE LONDON 2011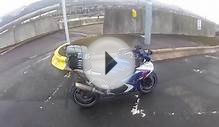 Tour de Baron ep01: London to LeMans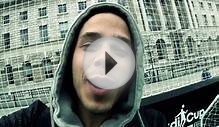 Tour De Maestro - LONDON
Share this Post
Related posts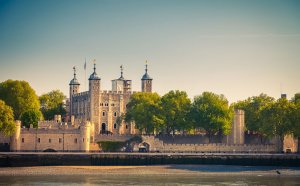 DECEMBER 06, 2023
The Tower of London is a castle located on the northern bank of the River Thames to the south east of the City of London…
Read More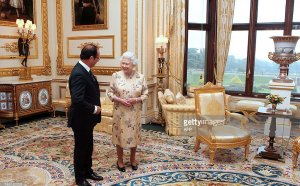 DECEMBER 06, 2023
As a tourist destination, London can consider itself fortunate. Not only is its center jam-packed with cool attractions…
Read More