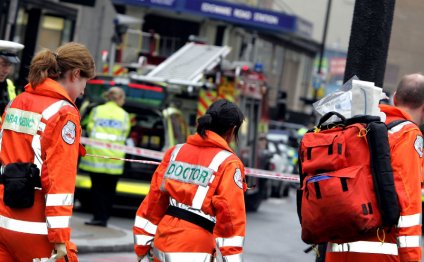 Facts on London

This is a post by Matt who lives in East London and also supports urbanest Tower Bridge and urbanest Hoxton on a daily basis.
Interesting fact: "I used to live in Scotland for the first 10 years of my life. To this day I can't handle more than 10 minutes of sunshine".
"I love London because it's the best city in the World to get lost in, there's always somewhere new to explore and always something new to try".
1. The Houses of Parliament has 8 bars within it, where prices are kept low by taxpayer's money. The building is located right by the river so that it can't be surrounded on all sides by an angry mob (presumably just in case word gets out about the cheap beer).
2. Big Ben, arguably London's most famous landmark, is not called Big Ben at all. The tower is simply called The Clock Tower; Big Ben is actually the name of the bell. Feel free to bore you friends and family with that fact if you ever do a tour of London.
3. The identity of Jack the Ripper, London's most notorious serial killer, has never been discovered. Authorities at the time and "mystery solvers" since the killings have suspected a number of different people, including Prince Albert, Lewis Carroll and Queen Victoria's doctor; Sir William Gull.
4. In a city filled with grand monuments and huge statues, it's nice to know London has an official smallest statue. Located of Philpot Lane, the statue of two tiny mice eating cheese is dedicated to two builders who fell during construction of The Monument after an argument over a missing sandwich, that they blamed on each other but was actually the fault of a mice infestation.
5. One of Christopher Wren's original ideas for St Pauls Cathedral proposed a 60 foot stone Pineapple in place of the now iconic dome on St Pauls. It's a shame it didn't happen, it would have given London's skyline a much needed tropical feel.
6. The Great Plague killed roughly a third of the entire population of Europe in the 15th Century, with London being particularly affected because of the narrow streets and lack of sanitation. Men known as Searchers shouted out "Bring out your dead" all through the summer of 1665, carting away dead bodies and throwing them in mass burial pits, some of which are still being discovered to this day.
7. When the London Underground was first proposed, engineers suggested filling the tunnels with water and using barges to float people from station to station, or getting an army of horses to pull the carriages around in the dark. I bet they felt pretty foolish when someone suggested that they should use trains.
8. London was devastated by the Great Fire in 1666 and the Blitz during the height of the Second World War, with large parts of the city reduced to ruins. City Planners desperately wanted to redesign the city into intricate spiral or simple grid systems, but ultimately it was always rebuilt into the same maze of streets and alleys that it is today. Londoners wouldn't have it any other way!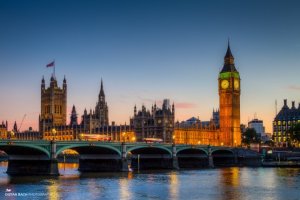 9. In order for a person to become a black cab driver, they must complete a rigorous test called "The Knowledge", which involves memorising every single street in the capital. It can take years for a cab driver to learn it all, some even walk around every part of the city as a way of getting all the side streets and back alleys lodged in their brains.
10. London has been used as the set for a number of different films. Obvious ones like Harry Potter, and some not so obvious ones, like Aliens, which used the Acton Lane Power Station as a location and Full Metal Jacket, where they filmed some scenes at the Beckon Gas Works.
11. London has been the home to a number of different famous people, such as Karl Marx, Charles Darwin, Sylvia Plath, Charles Dickens, Jimi Hendrix, Wolfgang Amadeus Mozart, Florence Nightingale and 100's of others. These people are commemorated with blue plaques which hang on the places they lived. Have a look for them on your way to university!
12. The Millennium Dome is the biggest structure of its kind in the world, so big that it can fit the Great Pyramids of Giza comfortably under the roof! The structure is 365m in diameter; and 52m high in the middle; with 12 supporting poles, symbolizing days, weeks and months of the year.
13. 1.265 billion people use the London Underground every year. That's slightly more than the population of India! No wonder it's so hard to get a seat.
14. The Great Fire of London that destroyed most of the city in 1666 was only responsible for 6 recorded deaths. Monument, the 203ft stone obelisk located 203 ft away where the fire broke out, commemorates those who died. However, The Monument has claimed the lives of 7 people, who have fallen from the viewing platform at the top, accidently or otherwise.
15. London boasts over 170 museums, from the massive British museum, London's most popular tourist attraction, to the tiny Fan Museum in Greenwich; there is no excuse for having nothing to do on a rainy Saturday afternoon!
Source: uk.urbanest.com
Video on topic: Facts on London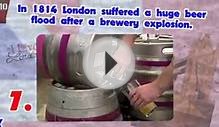 10 Curious Facts About London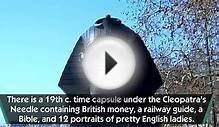 10 facts about LONDON & presentation of fun places of interest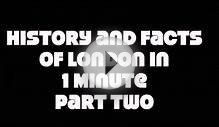 History and facts of London in 1 Minute Part two
Share this Post
Related posts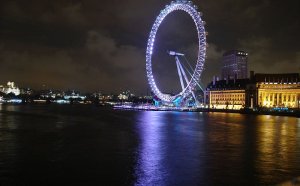 OCTOBER 02, 2023
History London England begins around 2, years ago with the founding of the city Londinium by the Romans. While there is…
Read More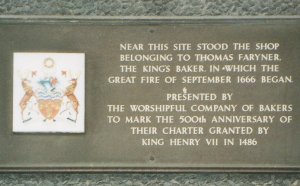 OCTOBER 02, 2023
592, children living in London are below the poverty line, 37 per cent of all children in the capital. While poverty rates…
Read More