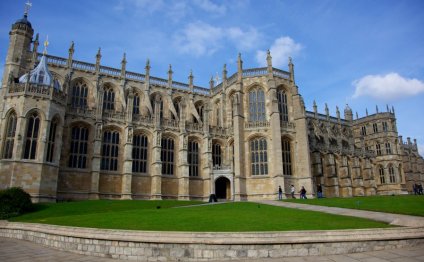 Address of Windsor Castle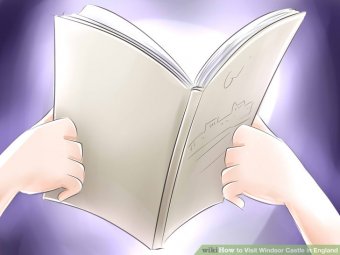 Know what you're visiting. Naturally, it helps to have a bit of background information on what you're visiting before you arrive. Windsor Castle is, obviously, a castle. But it isn't just any castle. It is, perhaps, one of the most beautifully preserved castles in all of Britain with a history spanning several centuries. Originally built by William the Conqueror in the 11th century to defend Norman invaded Britain, the castle has since served many purposes. The castle was rebuilt many times, but has been largely unchanged since the nineteenth century. However, in 1992, the castle was subject to a terrible fire which did great damage. Fortunately, repair work was done, and the castle remains a popular tourist attraction.
Know how to get there. Good news for those of you who are visiting London and would like a nice day trip - Windsor is only about an hour west of London, and only 15 minutes from Heathrow Airport.
By car: from central London - Follow A4 road towards Kensington and Knightsbridge, merging onto the M4 WEST, towards Heathrow Airport. Take junction 6 to Slough/A355, towards Windsor/A332. Stay left to A355, which becomes A332. Follow signs into Windsor for parking. Parking is £6 for a full day. For exact directions from your location, whether it be a hotel or your home, use Google Maps, Yahoo Maps, Mapquest or your mobile device's mapping service for step-by-step directions.
By train: There are TWO railway stations in Windsor, both near the castle. London Paddington serves Windsor & Eton Central station. Trains from London Paddington change in Slough, then onwards to Windsor Central Station. The other station is Windsor & Eton Riverside station served direct by London Waterloo Station. You can plan your rail journey online at the National Rail website.
By bus: There are various coach companies that provide service to Windsor Castle from London. First Group buses provide service from various points in London to Windsor.
Know the costs.
Like any popular tourist attraction, there is an admissions cost.
Adult: £16.00
Over 60 or Student ID: £14.50
Under 17: £9.50
Under 5: Free
Family: £42.00 (2 adults and 3 under 17s)
Admission costs are reduced when the state apartments are closed.
Know the hours of operation. From March to October, the castle is open daily from 9:45 am to 5:15 pm. From November to February, the castle is open daily from 9:45 am to 4:15 pm. The castle is closed to the public on all major public holidays.
Get your tickets. You need tickets to enter the castle. Tickets can be purchased online, or by calling their number, both available at the Royal Collection website.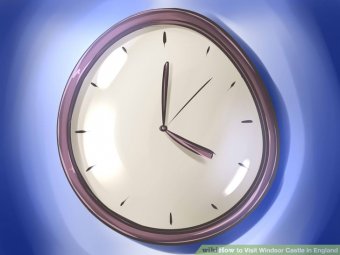 Tickets can also be purchased at the castle admissions centre.
Know what there is to see once you get there. Inside the castle are the magnificent state apartments, which are lavishly decorated rooms used for various state functions. The state apartments may be viewed during open hours and are the highlight of a visit to Windsor Castle.
Be sure to visit the other parts of the castle as well. The Gothic St George's Chapel, Queen Mary's Dolls' House, and the various art exhibitions that take place throughout the year are all worth the trip to Windsor Castle as well. At an additional cost, there is a guided tour of the state kitchen. Be sure not to miss the Changing of the Guard which takes place at 11:00 am Monday - Saturday from April to the end of July.
Take your time. It takes at least 2-3 hours to fully take in the Castle. It's best to allow for a full day in Windsor.
Check out the town of Windsor. The aptly named Windsor Castle is clearly the highlight of Windsor, but the town of Windsor itself offers a lot more as well. There are many great restaurants, shops and pubs to check out. In addition, there is also LEGOLAND (a popular amusement park similar to the one in California), the Royal Windsor Wheel (a large Ferris wheel), the 20 kilometers (12 mi) long Windsor Great Park, and riverboat cruises on the lovely Thames River.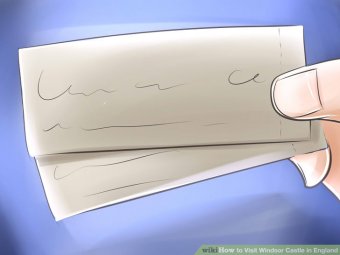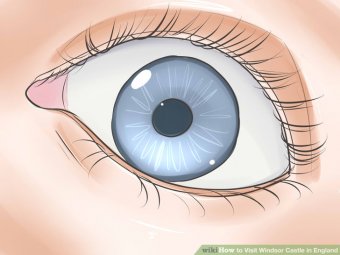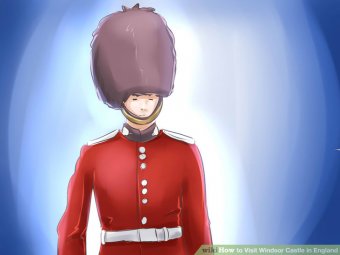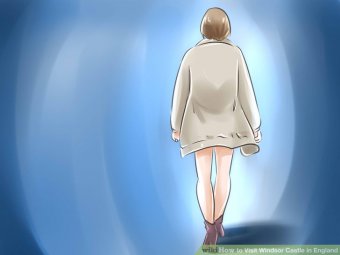 Source: www.wikihow.com
Video on topic: Address of Windsor Castle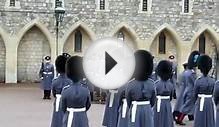 Change of Guards Windsor castle Part - 2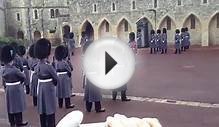 Changing of the Guard at Windsor Castle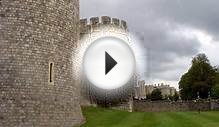 WINDSOR CASTLE
Share this Post
Related posts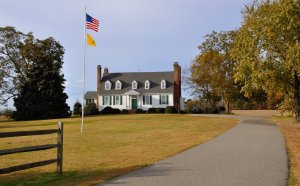 SEPTEMBER 22, 2023
It's working with the team who interpret and present a fascinating history It s feeling inspired to deliver to the very highest…
Read More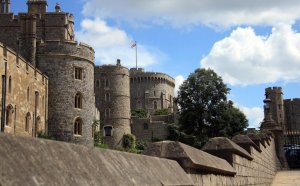 SEPTEMBER 22, 2023
The Queen hosted a meeting in her private living room at Windsor Castle Much of the décor is in opulent red and cream tones…
Read More