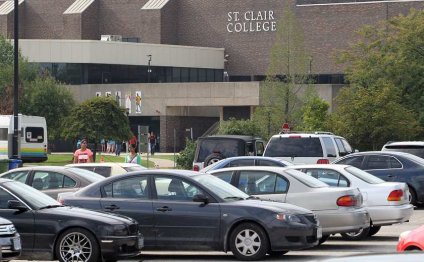 Travelling to Windsor
Road
Windsor is close to the M4 motorway, near it's junction with the M25, London 's orbital motorway. Leave the M4 at junction 6 onto the southbound A355 (just follow the signs!). You'll be in Windsor in minutes.
From the M40 leave at junction 2 and take the A355 going south through Slough to Windsor. The road passes under M4 junction 6 on the way.
You'll find maps of Windsor and the rest of the UK at Multimap.com.

Rail
Windsor has two railway stations, Windsor & Eton Central (also known as Royal Windsor Station) and Windsor Riverside. They are only about half a mile apart and both convenient for central Windsor. Strangely Windsor Riverside is closer to Eton!
Windsor Central is served by a shuttle train from Slough where trains arrive from London Paddington, Oxford, Wales and the West Country. The approach to Windsor is a delight as the train comes in at rooftop level and you get fine views of both Windsor and the River Thames.
Windsor Riverside is served by trains from London's Waterloo station - the most direct route from London but it's not a particularly interesting journey.
River
There are no public boat services other than sightseeing cruises but it's perfectly possible to arrive by boat if you have one of your own!
You can also hire a cabin cruiser for a week and spend a relaxing holiday messing about on the river. Mooring is available along the towpath upstream from the pedestrian-only Windsor Bridge.
Air
Windsor is close to Heathrow, London's major international Airport. As it is the busiest international airport in the world you can get there by scheduled airline from most places! Flights from Africa and charter flights mostly go to Gatwick, London's second airport. The London area is also served by Luton, Stanstead and London City airports.
Heathrow to Windsor
There are basically 3 options for getting to Windsor from Heathrow. Taxi, train and bus. Although convenient London's famous black cabs are an expensive option as Windsor is outside the Metropolitan area and the standard fixed rates don't apply. Expect to pay around £30 (GBP) for the journey. British taxi drivers are generally honest but do agree the fare before setting off!
An alternative is to ring a Windsor cab company from the airport arrivals lounge. It should cost around half the price, £18 (GBP) or so, but you may have to wait for the cab to arrive. London cab have a monopoly at Heathrow so cabs from elsewhere have to park in the adjacent car park to pick up customers! Some local cab companies, in no particular order: Windsor Radio Cars tel 77, 5 Star Radio Cars 88, Beaumont Taxis 75.
The Heathrow Express train service is a fast and frequent way of getting to London Paddington Station, from where you can catch a train coming back towards Windsor (see above). It's rather expensive and involves 3 train journeys.
The final option is to catch the 140 bus to Hayes & Harlington Station. You can then get a westbound train to Slough. At Slough change onto the branch line to Windsor Central.
Gatwick to Windsor
Train - take the Gatwick Express to Reading. Change at Reading onto any train going to Slough. Change again at Slough onto the Windsor branch line.
how to say shopping mall in spanish
what will happen to house prices in 2021
when do most people do christmas shopping
where is the new shopping centre in edinburgh
how to cut costs on food shopping
how do i make a shopping list on tesco groceries
why i like shopping
how do i find my shopping list on google home app
shopping what to buy in dubai
why do people like online shopping
what time does tunbridge wells shopping centre close
which is cheaper online shopping or store
when is primark going to do online shopping
how is a house divided in a divorce uk
how to get into google shopping results
where is the shopping centre
what time does fort shopping centre open
what time is telford shopping centre open
how to print shopping list from alexa
how to store shopping cart items in database
what is e shopping
how to release a shopping trolley without a coin
how to set up shopping ads on google
how to get online shopping delivery agency
how does shopping at amazon fresh work
what kind of things do you prefer shopping for
what percentage of grocery shopping is done online
where can i buy high street shopping vouchers
what is capital one shopping on amazon
how does checkout free shopping work
when does intu derby have late night shopping
questions to ask when apartment shopping
what makes a good online shopping experience
how to activate asda shopping card
how to do online shopping with atm card
when was milton keynes shopping centre built
Source: royalwindsor.org.uk
Video on topic: Travelling to Windsor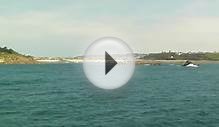 Traveling To The Isles of Scilly on The Scillonian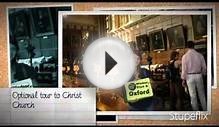 Oxford Windsor and Eton tour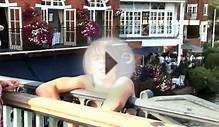 Travelling to Windsor and London little venice with a ...
Share this Post
Related posts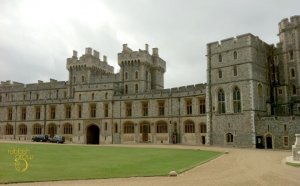 DECEMBER 09, 2023
Opening times and prices vary; please check for the latest information or call the Royal Windsor Information Centre on +44…
Read More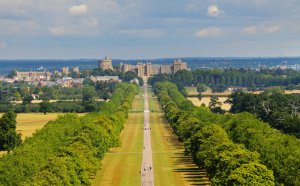 DECEMBER 09, 2023
No worries about traffic and weather conditions. Leave the car at home and choose VIA Rail instead. You'll travel between…
Read More