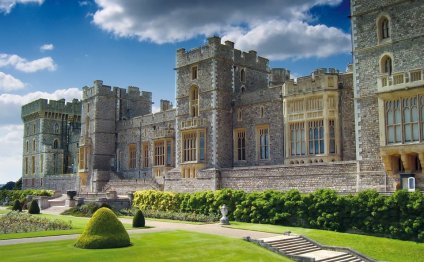 Windsor from London
1.2
This is absolutely the worst hotel I have ever stayed in in my life, and I've stayed in some pretty bad ones. Even after I have paid the full charge of three nights, for two rooms, I have considered changing to another hotel after one night, because it was so unbearably terrible. They didn't provide bottled water, and there is no kettle in the room for us to boil water. The rooms and the quilts are very dirty. The mattresses are worn very thin; once you lie down it dips and you cannot move without great difficulty. In one room, the toilet is so small that it resembles the washroom in a plane, with a narrow strip of showering space that is impossible to move around in. When showering, the whole bathroom will be wet. The lock to my room is not in good condition; when I returned to the hotel after they had tidied up the room, the door was no properly locked and I could enter without a key, meaning that anyone could have gotten in and taken my stuff. There is no heating in the rooms, only a portable heater and a bar heater on the wall. The bar heater is broken, although we turned it on it does not emit heat. The portable heater is placed very close to the beds due to limited space. The heater is very old and, afraid that the quilts would catch fire, I turned it off and had to spend the night without any heating. In the breakfast room, they only had 4 tables, and 20 seats in total. This is far less than the number of guests the hotel can house, so we had to queue for breakfast seats. There is little variety in the breakfast, only burned toast, tasteless butter and jam, and lukewarm coffee and tea. The breakfast room is already the most satisfactory aspect of the hotel. I will never book this hotel again.
Bravo
Thank you for the clarification. I appreciate the effort to control your words. Everyone(who is honest) has to deal with some aspect of this behavior and use of their vocabulary. Bravo. I look forware to shring your lodgings hopefully in the far future 12/13.
Clean and family friendly
4.4
We enjoyed our stay at the Winsor House Hotel. Jan was very easy to work with. Our room did have a private bath and toilet. It was very large. The hotel has a fine breakfast and the location is fantastic. The underground station is a minutes walk away, the neighborhood is nice, the garden was pleasant. A little nicer than a hostel, and for a great price.
Family from South Africa
3.4
Our family, parents and 2 kids under 11, stayed over at Windsor for a 3 day visit, and then for another day, 10 days later. Both times we found the bedroom to be spacious enough for the 4 of us, but unfortunately we had to share a toilet on our last day. The breakfast was fast and efficient, and the location from the tube could not be better, as well as Marks and Spencert across the road. This hotel served our requirements and budget well, but those who want a luxurious stay should search elsewhere. We would stay here again.
This is your accommodation if you're just looking for a B&B
4.0
We are 5 friends from Spain who have spent 5 nights there. We were looking for a cheap bed & breakfast hotel in London and the Windsor House Hotel was the right place. Don't expect luxuries: it's a modest hotel where you can sleep and have breakfast. The rest of the day you can use their kitchen for your personal use. The staff is friendly. The hotel is centric and very near the subway station - only 3 minutes walking. If you want to save money and don't care about not having luxuries, the Windsor House Hotel is your place.
Very BAD
We reserved for 2 nights final december 2009 and we were forced to leave immediately because window was broken in one room and in the other room there was no private toilet. Room was not clean at all, there was mould on the shower door and the bed linnen stunk ! They did'nt wanted to refund anything. Very bad experience, never again !
Innkeeper Response
We do receive so many happy and positive and fair reviews from guests/families of all ages from all over the world that do very much re-assure us with regard to our product - and we do make it very clear that we offer very simple budget accommodation, as a small B&B in central London - no frills at all - no luxuries - just an ideal base for daily sightseeing - and of course the price reflects the fact that our accomodation is simple, ultra-clean, homely and modest and we have a large number of return stay families who appreciate this. We are so sorry that you did not stay - as we would have done our very best to make you happy and comfortable. We so remember that we had already moved the deposit for your stay forwards twice over the previous 8 months - with no cancellation charges - and that you did say on arrival that you did have friends with whom you could stay - and would prefer to have the deposit refunded. without prior notification, finally, and in view of the two previous cancellations - this was not possible. We appreciate guest feedback and take great care to rectify any points noted - however we would point out that our linen comes frsh and clean and ironed and pristine from our large and experienced laundry supplier - and that we couldn't find broken windows. Nonetheless, we do realize that a homely B&B is not everyone's ' cup of tea' - and really do suggest that for greater luxury in central London - higher prices really do need to be considered.
excellent rapport qualité/prix et situation idéale
3.8
Nous y avons passé 5 jours en famille (2 adultes et 3 enfants) dans une chambre familiale 5 lits. Bien sûr, ce n'est pas le grand luxe mais l'ensemble est propre et bien tenu (un détail : les grands draps de bain de couleur sentent bon !). De plus, il est possible de profiter de la cuisine pour préparer ses repas du soir. Mais surtout, ce qui nous a plu, c'est la proximité avec les restos, métro Earls Court à 2mn à pieds et le M&S pour acheter à manger à 2 pas de l'hôtel. Bref, nul doute que nous y retournerons.
Disappointing room, though friendly staff
2.2
We were 3 people staying 11th to 17th October in 3-bed room in the ground floor. The room standard was rather disappointing. Your website shows 2 rooms with large windows and clear daylight falling in. Instead we had a dark room, with the window facing a wall with a narrow strip or sky visible. The window could be opened about 10 cm making it hard to air the room. The "Private bath with shower" description on the website turns out to be a shower-cabinet placed on the carpet in the room, with toilet in the hallway. Nowhere to hang wet towels, which had to be draped on chair, hangers and bed. When we arrived around midnight although having ordered 2 months before, we were put in 5-bed room, which we had to leave for the 3-bed room the next day. Internet was, contrary to website description, not available, Full breakfast? cornflakes with milk, standard toast with butter and jam? "super-clean" ? so-so, rather barely clean! Aestetics are hard to discuss, of course, but if it were not for the tartan blanket on the beds we would not recognize the place on the website
Source: www.bedandbreakfast.com
Video on topic: Windsor from London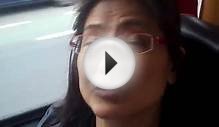 A Day Trip from London to Stonehenge, Windsor Castle and ...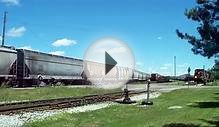 Part 1 of 2 - CN Local from Windsor Enters London Yard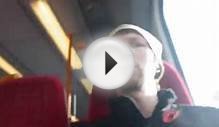 Train from London to Windsor England November 2014
Share this Post
Related posts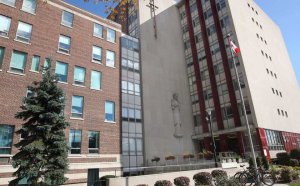 SEPTEMBER 22, 2023
London Heathrow handles more international passengers than any other airport on the planet, and as a result of it being a…
Read More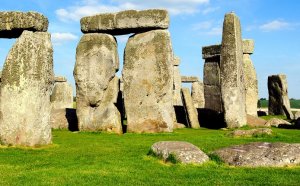 SEPTEMBER 22, 2023
Your day trip starts with departure from London by coach for the drive just west of the city, where you'll arrive at your…
Read More