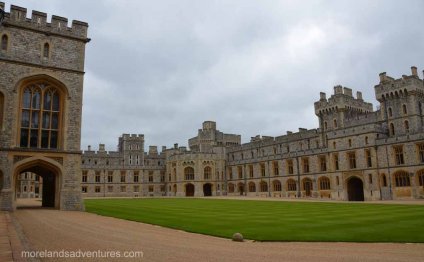 Bus from London to Windsor Castle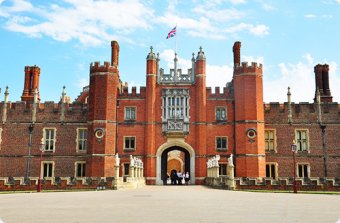 SCHEDULED GROUP TOUR - A Tale Of Two Palaces Full Day Tour (8 Hours)
Current Confirmed Dates
SOLD OUT
Don't mind sharing with other travelers? Join one of our semi-private small group tours to discover two of the most historic palaces of the British royal family.
Remember that our scheduled group tours are unique. Unlike the large bus tours, ours is not just a transfer service with free time at each location to "wander". Our tours include fully escorted guided visits with your group's professional tour guide throughout all the permitted areas at each location.
We also don't keep our guests waiting to start a tour for up to 2 hours while the tour vehicle drives around collecting passengers from different hotels around London: our scheduled group tours start at the published times, with all the group departing together.
Hampton Court Palace
After your morning departure from London, guests arrive at the best surviving residence of King Henry VIII for a fully guided private group tour. Situated on the banks of the River Thames, Hampton Court Palace is a true Tudor masterpiece.
Experience the splendours of Henry's court as your guide takes you through the majestic Tudor Kitchens, built to feed at least 600 people twice a day. Admire the King's State Apartments, including the largest and greatest medieval hall in England, before being escorted to discover the best of the Palace Gardens - Hampton Court Palace is widely recognised for having some of the most spectacular in England, 60 acres of formal gardens and 750 acres of royal parkland.
Lunch at Windsor
After an exclusive panoramic drive through scenic English countryside, your early afternoon begins with an optional traditional Fish and Chips lunch in the heart of historic Windsor. London Magical Tours guests exclusively benefit from a fast track food service - the food is freshly prepared in time for our group's arrival to help make the most of the day.
Windsor Castle
Following on from lunch, guests are given the option to go on an escorted visit to Windsor Castle, the Queen's favourite countryside residence. Please note that guests who decline this option will instead be given free time to shop at Windsor town before meeting back with the group.
A true fairy tale castle situated on a hill above the River Thames, Windsor Castle holds within its great walls almost 1000 years of history. Your professional guide will escort you around the largest inhabited Castle in the world, sharing with you the delights of the iconic Round Tower, the garden moat and the lower and upper wards.
Guests will be given time to admire Queen Mary's Dolls House, a perfect miniature palace built on a scale of 1 to 12 (including fully operating electrics and running water!) before paying a visit to the majestic State Apartments with their huge array of treasures from across the world to see the locations used to welcome visiting Heads of State, including the famous St George's Hall, home of the Order of the Garter.
SCHEDULED GROUP TOUR
Scheduled group tour prices are per person. A minimum of 2 people are required per booking (solo travellers are welcome to join but will need to pay the fare for 2 people). This is a shared tour including services of a tour guide, chauffeur and group vehicle. An infant under the age of 12 months may travel free of charge if travelling on the lap of an accompanying adult, otherwise he/she will require a ticket to occupy a full seat. Admission fees to Hampton Court Palace are included in the entry level ticket price. All other entrances and lunch/tea options are available as a payable extra. Internet prices quoted for online bookings.
Why not add a traditional fish and chips lunch to your tour on arrival at Windsor? Prebook a meal to make the most of your time.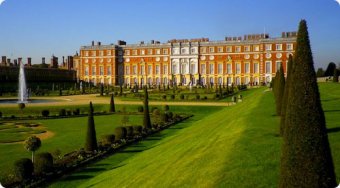 London Magical Tours clients benefit from priority fast track service, with a table being reserved and the food freshly prepared in time for your arrival. For more on the benefits of this service with video commentary please see: Fast Track Traditional Pub Service
Traditional Fish and Chips is available at 13 GBP per person, including a free cordial drink. To include this option please add 13 GBP per person to the tour cost and choose the Traditional Pub Meal option when booking online.
Following the full day excursion, guests can end their tour with a traditional afternoon tea, the perfect way to wind down and go over the day's experience. Treat yourself to freshly made scones with clotted cream and jam, finger sandwiches and a delicious selection of mini pastries, accompanied to drink with your choice of English tea, coffee or hot chocolate.
London Magical Tours clients will again benefit from priority fast track service, with a table being reserved and the afternoon tea freshly prepared in time for your arrival. Traditional Afternoon Tea is available at 15 GBP per person or 20 GBP per person with an accompanying glass of champagne. To include this option please add 15 or 20 GBP per person to the tour cost and choose the Afternoon Tea option when booking online.
Tour Start:
The collection point is outside the Holiday Inn Kensington Forum, 97 Cromwell Road, London, SW7 4DN (2 min walk from Gloucester Road Underground Station - District, Circle and Piccadilly Lines)
Tour Ends:
Back at the Holiday Inn Kensington Forum (Gloucester Road Tube Station). Customers taking up the English Afternoon Tea option will end the tour at a location in the vicinity.
A Tale Of Two Palaces Tour: 9:15am to 5:15pm
09:15am - Boarding Opens at Holiday Inn Kensington Forum
09:30am - Tour Departs
10:15am - 12:30pm Hampton Court Palace
01:15pm - 02:00pm Lunch at Windsor
02:00pm - 04:15pm Windsor Castle
05:15pm - Return To Holiday Inn Kensington Forum/Afternoon Tea Option
Tour dates announced at the top of this webpage can be booked online immediately (see instructions below).
Scheduled Group Tours are conducted in English only. If you require another language, our private Windsor Castle Tours and Hampton Court Palace Tours are available in most languages through our specialist multi-lingual guide team, including Spanish, French, Russian, Japanese, Korean, Mandarin and Cantonese. Language surcharges apply.
See the latest tour comments and videos on the .
Simply complete the booking form, selecting:
(A) Scheduled Group Tour - A Tale Of Two Palaces Tour (Hampton Court & Windsor).
(B) Enter the total cost as a numerical value without the GBP sign.
Here is an example of a party of 2 wishing to take up the tour, including both the entrances to Hampton Court Palace and Windsor Castle with just the fish and chips option: 2 tickets at 169 GBP each (338) plus 2 fish and chips at 13 GBP each (26); please enter the total tour cost as 364.
Here is a second example of a single visitor wishing to take up all the available options on the tour; entrances to Hampton Court & Windsor Castle, fish and chips lunch and afternoon tea with champagne: 2 tickets is the minimum order at 169 GBP each (338) plus fish and chips at 13 GBP (13) and afternoon tea with champagne at 20 GBP; please enter the total tour cost as 371.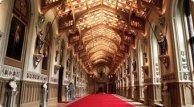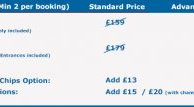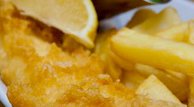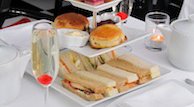 marcus fintech
tree work inspirational
what is it development
air vacation
daily chores
30000 dollar startup business loan
a a a i'm on vacation
inspirational q bot
development of story
vacations to go
how to stay motivated and focused
its city
development service
quote and author
developmental psychology textbook online
it entrepreneur
startup art
uk fintech africa
vacation from to
how to stay focused and motivated at work
state of georgia counties
financial technology news uk
motion 15's
we are fintech
a quote that you live by
ict industry
an entrepreneurs
entrepreneurial politics
startup of you 2.0
how to motion
new business in the world
motion one
in or at a city
vacation at home
city it
powerful and inspirational quotes
florida cities starting with d
development
cities in spain
what city are we in
fintech academy
startup funding club
lagos nigeria hotels
cities in alaska map
the entrepreneurs club
developmental coordination disorder
entrepreneurship ppt
how to find investors for small business start up
uplifting meaningful quotes
if you get a small business loan who owns the business
series b fintech
vacation sales
entrepreneur music
manager motivation
vacations hawaii las vegas packages omni
banks and fintech
uk entrepreneur
startup firm
entrepreneurs club
motivational quotes from history
growth mile markers
new in city
developmental milestones 18 months to 3 years
where to for vacation
fintech growth
vacations los angeles
the great entrepreneurs
techcrunch disrupt
my startup life
video for development
cat inspirational pictures
cities in new york that start with p
the startup way
to be an entrepreneur
3 motion
field trips
into development
video motion
entrepreneurs day
startup cash
days vacation
startup entry
development market
really good uplifting quotes
motor development definition psychology
a m s development
specific developmental milestones
city in in
alone time
file motion
business development
Source: www.londonmagicaltours.com
Video on topic: Bus from London to Windsor Castle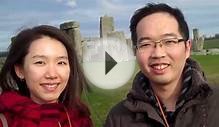 Windsor Castle, Roman Baths and Pump Room, Stonehenge ...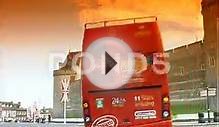 Windsor Castle & Tour Bus Stock Video 55849 | HD Stock Footage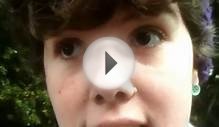 London Day 10: Stonehenge, Windsor Castle, and Bath
Share this Post
Related posts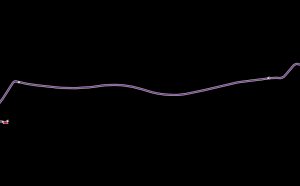 OCTOBER 02, 2023
By Rick Steves Windsor Castle, the official home of England s royal family for 900 years, claims to be the largest and oldest…
Read More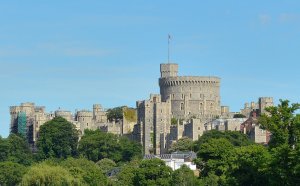 OCTOBER 02, 2023
Windsor is famous for its royal connections and is steeped in the pageantry and history of the Royal Family. Less than 30…
Read More