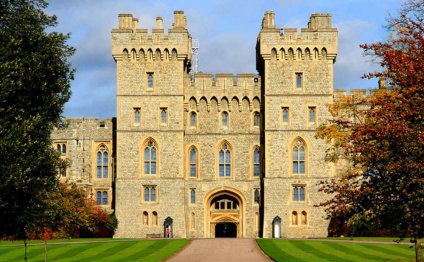 Heathrow Airport to Windsor Castle
Of course the main attraction for first time visitors is Windsor Castle and is the 'must see'. Most people will take around 2 hours to explore Windsor Castle, the largest inhabited castle in the world and in pristine condition.
Eton College
Eton College - has educated 18 former British Prime Ministers including the Duke of Wellington, Walpole, Pitt the Elder, MacMillan and Douglas-Holme. The School Dress still consists of a black tailcoat and waistcoat, and pinstriped trousers which dates from the 1850s.
Tours of the College are a fascinating experience, which includes the Cloisters, the Chapel, the oldest classroom in the College and the Museum of Eton Life. Eton High Street is full of galleries and restaurants.
Windsor Tea House
Windsor Riverfront
Windsor riverfront is a good place to relax, Alexander Gardens, a traditional Victorian park borders much of the River Thames at Windsor. The Thames path can be followed all the way back to London or even Oxford. Feeding the swans, boat trips, rowing boats are just some of the evergreen activities you will find here.
Windsor Old Town
Windsor Old Town is right next to the main Windsor Castle entrance. It can seem bordering on tourist tat at times but the buildings and history are authentic and even the most cynical visitor will be tempted into a photograph or two.
Legoland Windsor
Legoland Windsor has over 50 interactive rides, live shows, building workshops, driving schools and attractions and is set in 150 acres of beautiful parkland, LEGOLAND Windsor is a different sort of family theme park. Shuttle buses run out to the park very frequently from Windsor.
Restaurants, Theatre, Horse Racing, Walks and Gardens In Windsor
There is just about every every cuisine available in Windsor itself. From expensive, intimate restaurants overlooking the River Thames to McDonalds and Pizza Hut. wine bars and pubs. You would need a month or more to sample all there is in Windsor.
Windsor has its own theatre with some afternoon matinee performances as well as evenings, a horse race circuit by the river with mostly summer evening meetings, long walks in Windsor Great Park, the Queen's back garden and much more besides.
Stonehenge Option Too
Stonehenge is about 75 minutes drive from both Windsor and Heathrow, if you have the time and inclination you can combine both or just visit Stonehenge.
From 2014 you will need around 90-120 minutes to visit Stonehenge to view and take in this world famous monument. You will also need to book tickets in advance on the Stonehenge web-site to guarantee seats on the shuttle that runs between the visitor centre and Stonehenge itself..
Transparent Pricing Of Windsor Stopovers
Below is a 'toolkit' of prices where you can work out how much a personalised Windsor stopover will cost. Below that are some examples.
All prices include all taxes, but do not include admissions to attractions. The standard stopover is for a driver who will drop you off in front of Windsor Castle, in the middle of Windsor itself. If you require guiding whilst in Windsor can can quote for a fully guided tour too.
Number of People

1 To 3 People

4 To 7 People

4 To 8 People

9 To 16 People

Max Number Cases

16

16-22

Vehicle

E Class Mercedes

Mercedes Van

Mini-Bus

Small Bus

Airport Components
Meet & Greet In Airport

£10

Windsor Components

Luggage Storage Per Vehicle

£20

Heathrow - Windsor (15 mins)

£30

£50

£55

£75

London Hotel - Windsor

£65

£95

£120/£145

£150/£200

London Hotel - Heathrow

£60

£90

Gatwick - Windsor (60 mins)

£120

£150

£190/£220

Stonehenge Components (assumes up to 2 hour visit to Stonehenge with waiting time)

Heathrow - Stonehenge (75 mins)

£115

£155

£185/£220

Gatwick - Stonehenge (105 mins)

£145

£190

£225/£260

Windsor - Stonehenge (75 mins)

Prices above are for vehicle, driver and include taxes. They do not include any admission charges at attractions

For guiding please ask for a quote.

Stonehenge prices include one hour at Stonehenge. At Windsor you have unlimited time for the same fee.
Full Size Touring Coaches For Large Groups
If you have a large group then that is not a problem either
The largest coaches are 50 seat coaches but we also have access to vehicles half that size.
With large groups if your average passenger is bringing more than one large case and a small item of hand luggage it might be the luggage capacity of the vehicle rather than the number of passengers that drives the correct size of vehicle required. The point being that estimating the amount of luggage you will be bringing is just as important as knowing how many people in your group.
Source: www.londontoolkit.com
Video on topic: Heathrow Airport to Windsor Castle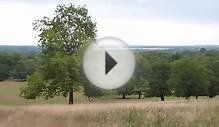 bearwoodbrown Windsor Flight path for Heathrow airport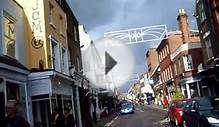 Eton
Share this Post
Related posts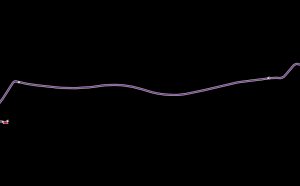 SEPTEMBER 22, 2023
By Rick Steves Windsor Castle, the official home of England s royal family for 900 years, claims to be the largest and oldest…
Read More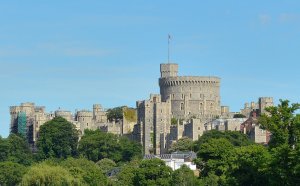 SEPTEMBER 22, 2023
Windsor is famous for its royal connections and is steeped in the pageantry and history of the Royal Family. Less than 30…
Read More