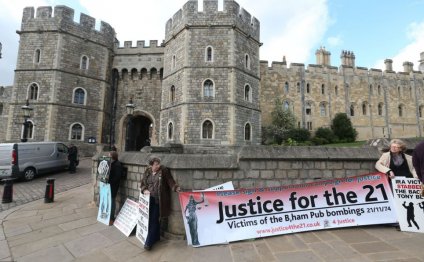 Windsor Castle, menu
Sharpen your pencils, Royal historians, because that may be about to change. Tomorrow, Windsor Castle goes vegan for the day, with a banquet for 200 bigwigs, including UN General Secretary Ban Ki-moon, the Grand Mufti of Egypt and Archbishop Valentine Mokiwa, President of the All Africa Conference of Churches.
The most surprising part? Heading up the table will be the Duke of Edinburgh, founder of the secular Alliance of Religions and Conservation (ARC) which, with the UN Development Programme, has organised the lunch as part of "the Celebration of Faiths and the Environment".
It's hard to imagine the Duke tucking in to a nut roast, which is why, when I was asked to advise on a menu that could be eaten by leaders from nine different faiths with all manner of dietary requirements, I knew that the meatless, dairy-free feast I came up with must be anything but dry and worthy.
Catering for nine different faith groups puts the usual dinner-party dilemma of what to give the vegetarian into perspective. The Muslims need Halal meat while the Jewish contingent have to keep kosher. The Daoists avoid red meat, while Buddhists and Sikhs are generally vegetarian. Hindus don't eat beef or onions. Sadly the Jains couldn't come, but at least root vegetables can stay on the menu.
Mary Colwell, a consultant to ARC, sends me the proposed menu from Edible Food Design, one of only two caterers authorised by Windsor Castle. "It needs to be utterly glamorous and delicious, not about denial." They want glamour, too? I start to feel nervous. "Tell me what you think, " she says.
One glance at the neatly typed sheet and my heart sinks. Luckily there's none of the dreaded nut roast, but portobello mushrooms roasted with asparagus, butternut squash roasted with asparagus, and mushroom risotto with, yes, mustard-roasted vegetables.
I love roasted vegetables, but it's hardly celebrating the potential variety of meat- and dairy-free food. What's more, asparagus in November isn't really on message. I send her the web address of a stylish vegan restaurant in London in the hope it will inspire.
Luckily, the managing director of Edible, Sophie Douglas-Bate, is open to suggestions. "The head chef Noel is French. He's fantastic but sometimes he doesn't quite understand…" explains the elegant brunette when we meet for a tasting at the Vauxhall offices of her tiny five-employee company. It's been a tough job. "I thought, we'd be serving up a lettuce leaf, " she laughs. "I've never done vegan before. But it's been fun, a challenge for the whole team."
The asparagus is duly ditched, and in its place is an autumnal roasted pear salad. The masterstroke is a scattering of toasted cobnuts, both deeply savoury and supportive of the beleaguered Kentish cobnut growers, the kind of small-scale, local industry environmentalists love. The bread, meanwhile, is being made by an artisan baker with local flour. Two ticks.
Still, there are tweaks to be done. The dressing is too sweet (that's Noel's Gallic taste buds again, apparently), and has to lose the pretty drizzle of red wine reduction which, even though the alcohol has been boiled away, is still off limits to some guests. Douglas-Bate suggests a frou-frou of micro-leaves – ultra fashionable salad seedlings – to add flavour as well as decoration, and we decide on punky spikes of miniature garlic chives.
My idea for the main course, a caramelised chicory tart tatin (with an oil-based pastry) is rejected by Douglas-Bate as too difficult to pull off. "I know the limitations of the space, " she explains tactfully. But the mushroom risotto has become a trendy pearl barley risotto with a Portobello mushroom stuffed with artichokes jauntily perched on top. We ask for a gremolata, a sprinkle of lemon zest and parsley, to liven up the flavours, and for heftier chunks of artichoke, which is agreed to enthusiastically.
There'll be no alcohol, of course, just fruit juice and tap water, although the Duke of Edinburgh's favourite Old Windsor Gold Ale will be on hand in case the Royal consort fancies a tipple. As Colwell says, "It's his house. He can drink what he wants."
I wake up a few days later in a cold sweat about the garlic chives on the starter. Will it upset the Daoists, Hindus and Buddhists, who all avoid onions? I never thought saving the planet would be so tricky.
Source: www.telegraph.co.uk
Video on topic: Windsor Castle, menu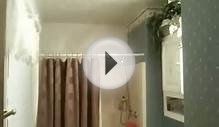 227 Windsor Castle Dr. Newport News - - - - www ...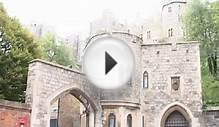 Windsor Castle
Share this Post
Related posts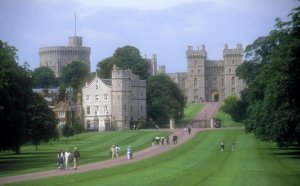 JUNE 11, 2023
Hampton Court & Windsor Castle Day Tour From London - Free hotel pick-up service from main hotel districts in Central…
Read More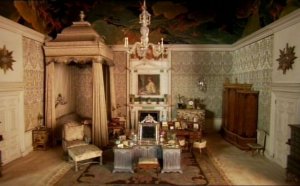 JUNE 11, 2023
The largest, most beautiful and most famous dolls' house in the world. Built for Queen Mary by the leading British architect…
Read More