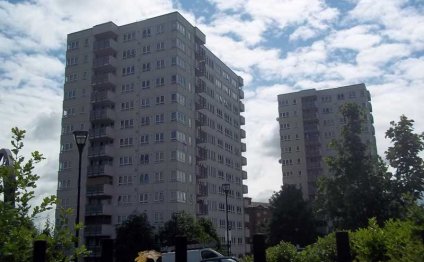 Tower Block, London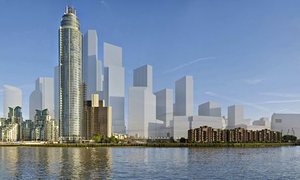 How the view along the Thames from Vauxhall might look. Photograph: Hayes Davidson
Whenever a campaign wants to stop some new development it will use the phrase "tower block". This isn't what the developers would call them – they prefer "stunning developments" or "luxury apartments".
There is a national campaign afoot against new towers, specifically against the astonishing 230 mostly residential ones planned for the capital. Inevitably, the campaign has referred to tower blocks and "the mistakes of the 1960s" knowing this is emotive language, as if tower blocks are more scary than luxury flats, which is what these dozens of new towers all are. Looked at in detail, it is clear that tower blocks and luxury flats differ in almost every measure – who lives in them, how they look, who designs them, who owns them – except height.
Go and look at any area that has a lot of both "the mistakes of the 1960s" and "stunning riverside penthouses available now – off-plan luxury lifestyle" – Stratford in London, Salford, or the centre of Sheffield, for example. Building mostly stopped in Sheffield in 2008, but the recently reclad towers south of the centre are typical tower blocks. There are three of an identical design. Built with a concrete frame and filled in with the local red brick, they are spaced out in a small open square. They are owned by, and were initially built by, the local council and let to people on its waiting list – some of whom may since have cashed in their right to buy, taking the flats out of the public sector and into the more expensive private rental market.
What makes them tower blocks is that they were built to a standard design by the city council's architects department, with identical others elsewhere in the city. Standards of insulation are higher now than in the 1960s so they have been gradually clad. These ones have gone from red to grey. In the city centre itself are luxury flats – the Velocity Tower, the iQuarter, the St Paul's Tower – all of which have had trouble filling spaces too expensive for most in this city. Each is an individual design by a private architect; the names declare them as self-advertising products. Outside they boast asymmetrical cladding, and inside smaller, single-aspect flats.
London and Salford have built a lot more luxury flats, but the contrast is the same. Salford has two major clusters of towers, one around the docks of the old Manchester Ship Canal, now known as Salford Quays, and another in Pendelton near the University of Salford. You can see the same contrast here: Pendleton has the standard design, is on a much larger scale and is repetitious and a little domineering; while at the Quays the contrast is in wonky-roofed attention grabbers, one residually public, one private, aimed often at BBC workers.
You can also find the same contrast in actual quality of space. The Abito apartments on the quay boast of 17 square metre "microflats", less than half the size of the average one-bedroom flat in Pendleton. Although luxury flats might have private security and cleaners making them look cosmetically nicer, their tenants and buyers are literally paying more for less.
But London, where the 230 planned towers are being debated, shows the contrast especially starkly. In Stratford, the towers of the Carpenters Estate, narrowly saved from demolition by a local campaign, are surrounded by things called Icona, One Stratford and Sky View ("Galliard Homes' most exclusive apartment opportunity").
They are roughly a similar size, but the standard, sober design of the Carpenters towers is alongside 10 or so confections of multicoloured glass and trespa laminated cladding. Publicly owned 1960s towers aimed at solving London's housing crisis, with big flats let cheaply to those who need them, are surrounded by privately owned recent towers aimed at buy-to-let investors, with tiny flats let expensively to the few who can afford them.
Source: www.theguardian.com
Video on topic: Tower Block, London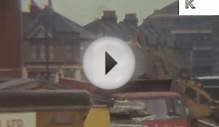 1968 Ronan Point Tower Block Collapse, Rare London Home ...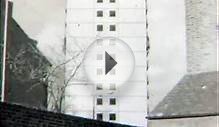 Tower Block Demolition Hackney London (Pigeon Escape) Super 8
London tower block fire forces evacuation
Share this Post
Related posts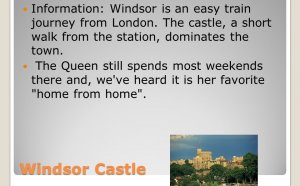 DECEMBER 09, 2023
Perhaps the most famous castle in the World, Windsor Castle is home to Her Majesty Queen Elizabeth II and is undoubtedly…
Read More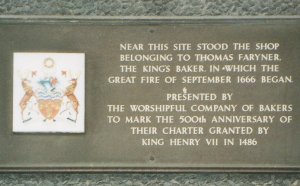 DECEMBER 09, 2023
592, children living in London are below the poverty line, 37 per cent of all children in the capital. While poverty rates…
Read More